Continued M&A success expected in 2016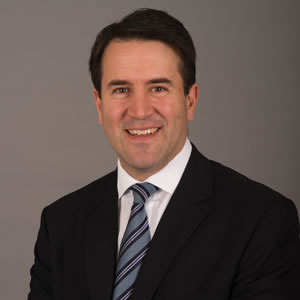 M&A lawyers will continue to see strong activity levels in 2016, with more mega deals, increased foreign capital and a focus on the resources and financial services sectors, according to Herbert Smith Freehills.
Herbert Smith Freehills' M&A partners Tony Damian (pictured left) and Rodd Levy (pictured right) have released their annual predictions of the Australian M&A market in the coming year.
Firstly they predict that the strong levels of M&A activity in Australia in 2015 will continue in 2016 due to a number of factors.
These include the lower Australian dollar, renewed economic confidence following the change of prime minister to Malcolm Turnbull and the attractiveness of Australia to foreign investors due to the low political risk, various FTAs and the TPP.
Another contributing factor the strong M&A activity is the pools of foreign capital that are now available to deploy in M&A situations.
Mr Damian and Mr Levy said that there are new sources of capital from foreign players beyond the usual private equity or sovereign wealth funds, which are looking for equity investments in stable jurisdictions such as Australia.
They believe that the market 'has not yet felt the full force of those pools of capital' but that it will become more prominent in 2016.
Despite this positive increase in foreign capital, Mr Damian and Mr Levy predict we will see more scrutiny from the Foreign Investment Review Board as Australia's approach to foreign investment approval continues to tighten.
They expect the government to continue proposing lower thresholds for some categories of investment and seeking to impose tougher conditions on investment proposals.
The number of successful mega deals deals in 2015 has boosted confidence and will encourage the execution of more big deals in 2016 they added.
While 2015 saw activity across a range of sectors Mr Damian and Mr Levy believe the resources and financial services sectors will remain strong throughout 2016 and beyond.
M&A activity in the resources sector is being driven by a continuation of consolidation to address cost concerns, as well as divestments driven by deleveraging concerns of major players.
Divestment activity will be big in financial services, as banks continue to consider the capital costs of their operations and some of the smaller and foreign players are able to take advantage of those divestments, both added.
Following a trend that's been evident over the last five years, Mr Damian and Mr Levy believe the number of hostile bids will continue to decrease.
Bidders continue to put more value on having a recommended deal and understand the benefits of due diligence which will see this trend continue, they said.
The number of applications to the panel has also decreased recently as the panel stabilises and becomes more prepared to dismiss applications that do not merit its attention, which Mr Damian and Mr Levy expect to continue.
They also believe that bidders will renew their focus on deal protection measures as the market becomes more sophisticated with rival bids. These measures include break fees, no shop/no talk arrangements, notification rights and matching rights.
In another point Mr Damian and Mr Levy noted that there has been significant privatisation activity throughout the year and they believe there will be a number of quality assets offered for sale by various governments throughout 2016.
They expect a large pool of bidders for those assets resulting in the governments doing well from those transactions next year.
Reflecting on 2015
Mr Damian and Mr Levy also reviewed the predictions they made for 2015 and believe that all of them came to fruition.
Their predictions for 2015 included a focus on property, resources and financial services sectors, increased M&A activity from Chinese acquirers, developments in Chinese regulatory approvals, target companies to focus more on bidder risk and uncertainties, creative deal structures and limited law reform.