Inaugural CIArb moot a success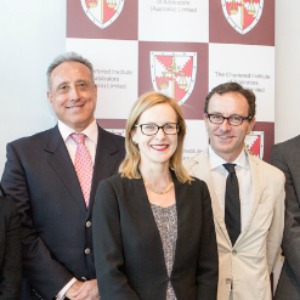 The Chartered Institute of Arbitrators (CIArb) held a national moot competition to mark the commencement of Sydney Arbitration Week, with Team Victoria emerging as the winners.
The CIArb Centenary International Arbitration Moot was open to penultimate and final year university students, law graduates and young lawyers, giving them a unique opportunity to exercise and improve their advocacy skills by participating in an international commercial arbitration hearing.
CIArb Australia president, Albert Monichino QC, launched the initiative as part of the CIArb Centenary Celebrations Australia.
Mooters argued on whether a delivery of olives from Greece to Australia was fit for purpose pursuant to the United Nations Convention on Contracts For the International Sale of Goods (1980).
Following two preliminary rounds held in their respective states/territories, the top four teams progressed through to the semi- and grand finals. Teams from Victoria and NSW fought to the finish before a panel of three judges.
The winning Victorian team included Julia Wang and Christopher Lum from the Supreme Court of Victoria; Shane Dawson from Meridian Lawyers; and Suzanne Zhou from the Victorian Department of Education and Training.
The runners up from NSW included Harry Stratton and William Hanna from the University of Sydney, and Ashna Taneja from the University of NSW.
Secretary General of the ICC International Court of Arbitration in Paris, Andrea Carlevaris, chaired the judging panel.
"The problem was extremely well prepared. I was impressed by the advocacy skills of the finalists, comparable to that of real life international arbitration hearings," Mr Carlevaris said.
HSF partner Bronwyn Lincoln, who also sat on the judging panel, said, "The speakers were excellent – the debate we had with each of the team members demonstrated their knowledge and interest in this area of the law."
CIArb Australia president Albert Monichino QC, who rounded out the judging team, said, "CIArb Australia continues to support young legal talent throughout its sponsorship of moots in Australia and overseas. This moot cemented its place as a progressive and high quality competition and provided teams the invaluable experience of appearing in front of national and international arbitrators."

Pictured: (Left to right) Harry Stratton, Christopher Lum, Ashna Taneja, Albert Monichino QC, Bronwyn Lincoln, Andrea Carlevaris, Shane Dawson, Julia Wang and Suzanne Zhou.