'Over-resourcing' helps small firms tackle big deals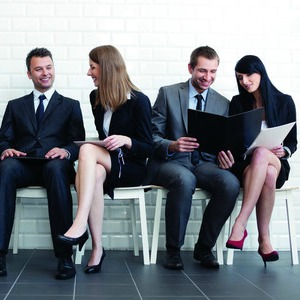 Boutique firms can compete with their larger rivals by having flexible team structures and hiring more staff than the current workload, according to the head of a boutique.
Kalus Kenny Intelex founder Henry Kalus told Lawyers Weekly he believes high staffing levels allow small firms to cater to high-end clients.
"I've always wanted to have more people than we need in the practice in order to manage the really large transactions when they come along," he said.
In some cases, this may mean hiring even in areas with little extra work.
"Sometimes lawyers make the mistake of thinking they build a practice on the back of clients; but you don't, you build it on the back of staff," he said.
"A lot of law firms have built practices by bringing in partners who bring in fees. But our approach has been to back ourselves to find the work if we have good staff who help us do well."
He emphasises that lawyers should not be "over-worked", encouraging his staff to avoid exceeding their billable budgets.
"We have the philosophy that if you have lawyers who are constantly exceeding their budget, then really it's a fail by us," he said.
"It means you're not resourced enough and it may also mean they're not delegating enough. We don't want to see our lawyers exceeding budgets and it's not how we measure success."
In addition, he believes having lawyers work across a number of teams provides flexibility to scale up the firm's capacity.
"I have a property development team and a transactional commercial property team - and the people are interchangeable," he said. 
"What that means is I can put as many people on a transaction as a large firm can."
In his view, even large-scale property transactions require a maximum of around four or five lawyers.
"No transaction is going to take more than four or five people - if there are too many hands touching it, it's going to end badly," he said.
With these strategies, boutique firms can compete with much larger players in the legal market, he believes.
Kalus Kenny Intelex was founded in 1993 by Mr Kalus and Jonathan Kenny, who were subsequently joined by current managing partner Sven Burchartz in 2013.
The firm recently acted in the $72 million sale of The Well shopping centre in Camberwell, and on the acquisition of Amcor Paper Mill site, Melbourne's then largest land acquisition.
Mr Kalus suggested large developers are increasingly looking to smaller firms for the personal, expert service.
"Rather than sit back and wait, we're very proactive and very involved in strategy for clients as well," he said. "We're accessible and easy to see."
In addition, he suggested smaller firms can offer legal advice with less "red tape" than the major firms.
"Firms these days are so concerned about protecting their own exposure to risk rather than getting the job done for the client," he said.