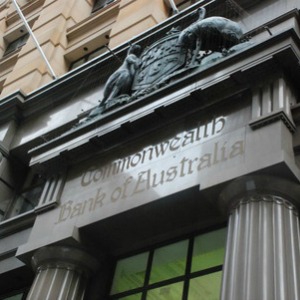 Lawyers working on defamation cases increasingly need to come to grips with social media analytics, a lead lawyer in the recent Brendan French defamation case has said.
***UPDATE: a correction to this story was made on 11 March***
Brendan French, a Commonwealth Bank executive, was awarded $300,000 in damages last week against self-described "consumer advocate" Michael Fraser after an extended campaign of online harassment.
According to the judgment, Mr French was subjected to a "hellish" two-year campaign of bullying by Mr Fraser via email, blog posts and social media, including homophobic threats.
Greg Williams, a partner at Clayton Utz who represented Brendan French, suggested the case demonstrated that courts accept social media posts have "significant power to damage reputation" despite not being distributed by a traditional media outlet.
"It's that the global reach [of social media] and its pervasiveness," he said. "In this case, the damages award reflects that the court has recognised the power of social media as being almost impossible to escape from."
The judgment describes how the four pages of Google results for Brendan French's name would consist entirely of posts by Mr Fraser. In another instance, Dr French travelled overseas to be greeted by new contacts with questions about Mr Fraser's claims.
As the courts acknowledge the potential impact of online posts, Mr Williams suggested lawyers involved in defamation cases increasingly needed to understand social media analytics and data points.
Gathering evidence in a defamation case similar to the French matter involves "trying to work out everything that has been said about a plaintiff, and then following through the connections between different posts, made by people who do not always use their real names," he said.
"There are huge forensic challenges that arise [from] trying to gather evidence together. Lawyers need to be cognisant of and able to deal with [these challenges]."
At the same time, he suggested lawyers are increasingly relying on experts to provide them with the tools and analysis necessary to understand the spread of an online post.
The advent of social media has also meant disgruntled customers have "tremendous power" to target individuals due to their employment, Mr Williams suggested. In this case, the Commonwealth Bank of Australia chose to fund Dr French's defamation trial against Mr Fraser.
"It's a relatively new challenge for most organisations, including CBA, when you're confronted by an employee whose reputation is being trashed because they're doing their job," Mr Williams said. "How do you deal with the fact that but for them discharging their professional responsibilities, the attacks would not be happening?"
Justice McCallum supported CBA's action in funding Mr French in her judgment, suggesting the conduct "occurred solely because he was the human face of customer relations at the Commonwealth Bank".
"For the bank to back Mr French's attempts to stem the personal harm to him caused by Mr Fraser was entirely appropriate," she said.
Justice McCallum was less positive towards the solicitor for Mr Fraser who initially submitted a defence of truth.
"The defence was scandalous," she said. "It specified no facts, matters or circumstances remotely capable of proving the truth of the imputations. It is difficult to understand how [Mr Fraser's] solicitor could have seen fit to certify the pleading."
The defence was abandoned before the hearing, with Mr Fraser consenting to entry of judgment against him, take-down notices, injunctions against future publication and damages. However, he did not consent to the amount awarded and has spoken publicly of his intention to appeal.
CORRECTION: a previous version of this story identified Stewart Levitt as the solicitor who certified the defence of truth. Lawyers Weekly has been made aware that this was incorrect - a different solicitor certified the pleading.