Regulatory law to rise following COP21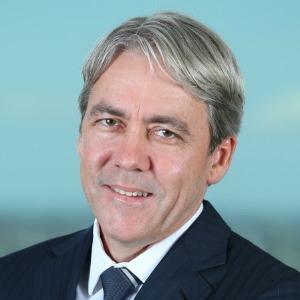 Lawyers can expect to see more regulatory and compliance work from government and private sector clients stemming from legally binding sustainability requirements from the COP21.
The Conference of the Parties (COP21), which brought together 195 nations in Paris in December, resulted in a legally binding treaty to cut carbon emissions. 
"It commits all countries to achieve a maximum of two degrees above pre-industrial levels and most significantly, it has a goal of achieving a 1.5 degree increase above pre-industrial levels," said DLA Piper partner Stephen Webb (pictured).
Mr Webb said this will result in more regulatory and compliance legal work in the medium to long term.
"All around the world governments will go back to the table and look at what they've got in place at the moment, does it need to change and how they're going to meet the targets they've committed to," he said.
That will create a lot of regulatory work in the climate area as governments seek to change or introduce new laws, Mr Webb said.
Another outcome of the COP21 is that the government will impose mandatory reporting for the private sector from 2020 onwards in terms of its carbon emissions.
"The private sector will invest more in reducing its own carbon footprints because they know that they'll be subjected to a lot more reporting and potential tax down the track," Mr Webb said.
"So over the next five years we'll see a lot more compliance from big companies and those that emit carbon, and that'll translate into corporate transactions as well."
Another area that could see an uptick in work is finance in relation to climate-friendly projects such as solar, wind power and hydro, he said.
This would be not only nationally but internationally, due to the treaty putting a "greater obligation on developed countries to help developing countries with finance to support their initiatives on more climate-friendly technology adoption," he said.
While there were no commitments from the COP21 in respect to carbon trading, there were other agreements made by some countries to look at whether they can have a uniform carbon trading platform internationally, according to Mr Webb.
"A lot more countries will adopt some form of carbon trading and look at how that might link up internationally and in the area of finance," he said.
Law firms will also have to look at their own sustainability policies to make sure they're compliant with new requirements and fulfilling client expectations, Mr Webb said.
Some clients already expect their firms to have significant sustainability policies in place and even require their firms to report on their sustainability efforts, but Mr Webb sees that becoming far more commonplace.
"We'll see a lot more of that, where a lot of clients will ask their service providers to report on their sustainability policies and whether they're compliant and so on," he said.
Mr Webb said we already see these client demands in other areas of firm operations such as diversification policies and pro bono services.
"I think that will expand out more broadly to cover sustainability initiatives undertaken by firms and require more reporting by firms to big clients who will want to know that their service providers not only have sustainability policies, but they actually go ahead and implement those," he said.
"It's becoming more common internationally and I think it will be something we see more of in Australia."