Accounting firms have pushed into legal but will law push back?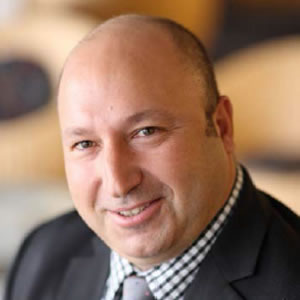 While big-four accounting firms have bulked up their legal services this year, law firms have missed the opportunity to diversify, says an analyst at the Commonwealth Bank of Australia (CBA).
Marc Totaro (pictured), the national manager of professional services at CBA, says accounting firms have made "some pretty bold statements" about how large they want their legal offering to be.
"We're not seeing the same responses from the top legal firms," he said. "They're not talking around diversifying their core offerings as well, so I think there's a real challenge there for the legal industry as the larger firms provide an additional source of competition."
PwC has expressed aspirations to become a top 20 international law firm with a team of more than 100 lawyers. 
In August, Deloitte became the first accounting firm to instruct a client in a High Court matter in a showdown between AusNet and the ATO.
But law firms have been slow to consider diversification. One exception is MinterEllison, which has branched into project management and consulting.
Speaking with the Australian Financial Review in March, MinterEllison's chief executive Tony Harrington said consulting was "the way forward", pointing to Allen & Overy and Axiom Law as leaders in this space.
"For law firms, there are a number of barriers to entry," says William Thompson, MinterEllison's head of tax. "We've been doing this for a number of years but it hasn't been followed by other lawyers."

Another example is the alliance between Herbert Smith Freehills and accounting practice Greenwoods, which has been ongoing since 1985.