Class actions remain at a 'low and steady rate'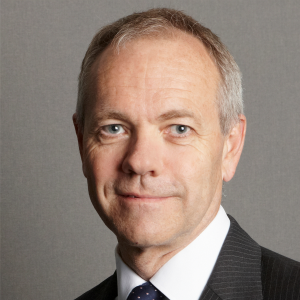 The launch of a class action by Maurice Blackburn against competitor Slater and Gordon towards the end of last year might have captured the public's interest, but these kinds of actions are still rare in Australia.
Speaking with Lawyers Weekly, Ben Slade, NSW managing partner and class action principal at Maurice Blackburn, said class actions, while "closely followed", have been historically low.
"Based on historical data over the past 20 years, on average less than 0.5 per cent of ASX-listed companies have faced a class action per year and we expect that low and steady rate to continue," he said.

However, Mr Slade agreed that the coming year would see some interesting activity in the class action area.
"Some cases of note this year will of course be the Volkswagen consumer class action, the hearing of the RiverCity and Grand Western Lodge class actions and potential shareholder cases against IOOF and Slater and Gordon – we expect all of those to be quite revealing," he said.

Meanwhile, litigation funders are gearing up for a busy year with listed funder IMF Bentham publicising a new package to help law firms investigate potential claims this week.

While the number of class actions has remained stable in Australia, claims by shareholders have become more common over the past decade.
Between 2003 and 2014 shareholder class actions comprised 22 per cent of total claims, whereas they made up only five per cent of claims prior to 2003, according to a report by Monash University.
Class actions have only been possible in Australia for 23 years, following the amendment of the Federal Court of Australia Act in 1992. Over that time a total of 329 class actions have been filed.

Slater and Gordon has dominated over this time, filing 60 class actions, while Maurice Blackburn came a close second with 55. No other law firm has filed more than 10 class actions.

Mr Slade said class actions play an important role in the enforcement of corporate standards, but the low rate of claims in Australia represents a "positive balance".
"It indicates the majority of companies and large organisations conduct their business within the law," he said.
"[This is] good for future investment and the economy, but it also reinforces that there is a meaningful range of mechanisms to hold them accountable if they breach their legal obligations."
Maurice Blackburn recently announced it would accept registrations from shareholders for the potential class action suit against Slater and Gordon, following a 90 per cent drop in the firm's share price between April and December last year.

In an ASX statement on 23 December, Slater and Gordon acknowledged the "media speculation" surrounding the class action but said it had not been notified of any legal proceedings.

Maurice Blackburn is also representing shareholders in a Federal Court class action against Vocation Limited, which went into voluntary administration on 26 November 2015.