Boutiques find a niche on the world stage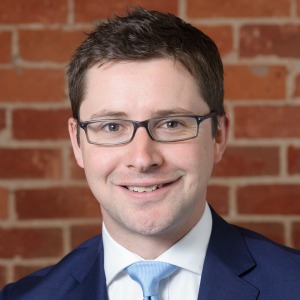 Boutique law firms can defeat large firms in winning international deals so long as they can provide specialist knowledge in a niche area, according to Kain C+C Lawyers.
South Australian boutique firm Kain C+C Lawyers recently used its health and medical specialisation to land the role of advising Australian public company Cytomatrix on a significant IP licensing deal in America, according to director James Burchnall (pictured).
Cytomatrix, a Melbourne stem cell therapeutics company, developed a $100 million US-based business to progress cancer treatments using umbilical cord blood stem cells out of the Fred Hutchinson Cancer Research Centre.
Kain C+C acted as Australian legal advisers on the transaction, while US firm Wilson Sonsini Goodrich & Rosati assisted in the negotiations with the Fred Hutchinson Cancer Research Centre.
"We were advising Cytomatrix Limited, who's an Australian public company, in relation to the structuring of the transaction, which involved setting up a US entity and negotiating the complexities of Australian public company law in terms of transitioning to the US," Mr Burchnall said.
Mr Burchnall believes Kain C+C Lawyers was able to secure the large international deal because it has specialist knowledge in the industry Cytomatrix operates in.
"We as a firm have got three main focus areas: health and medical, property construction and infrastructure, and food and agribusiness. So this deal fits into one of our main areas of specialisation," Mr Burchnall said.
Kain C+C director Gerry Cawson, who led the team working on the deal, said: "Our experience in working with public companies and in the health and medical sector gave us the skills and experience to make the most of this unique opportunity."
Mr Burchnall said that because Cytomatrix is licensing a technology that's already been through a reasonable amount of development in the US, there were no specific regulatory challenges in relation to the fact they were dealing with stem cell research.
"It's not the early-stage licensing where that would often be the case, so the fact that it was stem cell as opposed to another technology didn't make the transaction any harder to implement," he said.
The transaction was one of the biggest research and IP licensing deals in Australia last year, according to a release from Kain C+C.