Legal employment disruptors face fewer hurdles than Uber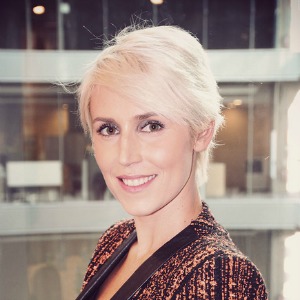 Innovative employment models within the legal sector do not face the same regulatory challenges as similar disruptors in other industries, according to The Workplace Lawyers.
Speaking with Lawyers Weekly, The Workplace Lawyers co-founder Hannah Ellis (pictured) said that while some employment apps such as Uber are facing major regulatory challenges, many of the current alternative employment models in the legal industry don't face the same issues.
She said that Uber is much more involved in the transactions and has some level of control over the work the drivers do, whereas most legal disruptors actually employ the lawyers or simply provide a platform for freelance lawyers and clients to find each other.
Ms Ellis also said there is not the same inequality in bargaining power for most freelance lawyers.
"Theoretically, they should be in a position to negotiate and generally understand their rights".
Of course, Ms Ellis added, this doesn't mean that they are void of regulatory challenges altogether.
"There might be some regulatory requirements mainly arising from the fact that we can misrepresent our skills," she said.
"For Uber drivers, if you've got a driver's licence then you've got a driver's licence; but in terms of lawyers and their competence and expertise, they must be mindful of making any representations on those sites or apps around their skills."
Ms Ellis said the inevitable economic downturn that's approaching means it's a perfect time for lawyers to consider alternative employment options.
"If there are redundancies and we see a tightening of the legal market, certainly there are opportunities for lawyers to work differently and for firms to be a little bit more nimble in terms of how they are engaging their workforce," she said.
"Having a pool of contractors makes business sense because you can scale up and down easily and you can be nimble and cost-effective, which is what the clients ultimately need. Lawyers and law firms need to be more open-minded to sourcing talent in those non-traditional ways."
Looking ahead
It's not only the legal sector that is looking at alternative models, many other industries are also embracing outsourcing, contracting and third-party labour hiring, which could affect the work employment lawyers do in the future.
In 2015 there were several significant employment law cases relating to section 550 of the Fair Work Act 2009, which covers involvement in contravention.
"If we look back at 2015, we had the 7 Eleven exposé, which was all about the role of the franchisor in the underpayment of the franchisees' workers," Ms Ellis said. "We also had the case of a chicken company that knowingly engaged a labour hire company who underpaid their workers."
In 2016, Ms Ellis believes that ombudsmen are going to be "looking to catch the big guys and rope them in pursuant to section 550", meaning anyone who is involved in a contravention of the Fair Work Act can be embroiled in litigation.
"Employers need to be really careful about their arrangements with third parties in terms of labour hire entities or contractors because I think we'll see more cases there," Ms Ellis said.
Ms Ellis said social media and its interplay with work and the workplace will also become more common in employment law cases in 2016.
"There haven't been many social media cases or bullying cases in the Fair Work Commission, but there was one last year which found that 'unfriending' a person on Facebook amounted to bullying," she said.
"Social media is always going to be a growth area and there's going to be more and more cases, and courts and tribunals will have to consider the ever-changing issues that arise from the use of social media."
"Adverse action cases are certainly on the rise and we'll be seeing more of that as employees and contractors become more aware and more clued up as to how they can use those provisions to their advantage," she added.
In terms of changes to the law in response to technological disruptions, Ms Ellis doubts we will see any this year.
"Traditionally the law is very slow to catch up with technological advancements, so I would say it's pretty unlikely that the law, at least in relation to that contractor employee issue, will change in the coming year."