Legal blogging a 'discernible trend' for firms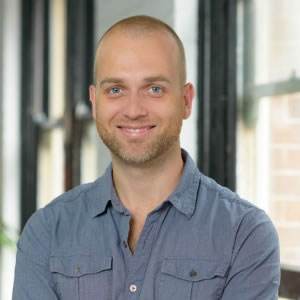 As clients increasingly demand free information up front, firms are turning to blogging to save themselves and their clients time and money, according to a NewLaw CEO.
The cornerstone of LegalVision's marketing strategy is its online blog content and CEO Lachlan McKnight (pictured) said it's becoming more popular in other firms.
"There is a discernible trend for both new and old law to leverage online blogging," Mr McKnight said.
"Traditional firms are recognising the benefits in giving away legal information for free through their blogs and using it as a platform to talk about issues relevant to the industries they assist with."
Mr McKnight said clients expect free and accessible information these days and a blog is one way firms can deliver this.
"Clients expect more information up front [...] that can they can access on any device in any location," he said.
"Having a blog is no longer an addition to a law firm's marketing strategy – it's essential. Law firms are setting themselves up to provide legal services to a generation who is accustomed to using tech to find the answer immediately. Law blogs need to reflect this expectation."
Mr McKnight said that having a blog means that when a client contacts the firm they can more articulately describe their issue, which helps the firm to quickly determine how to help.
"A law blog that has easily accessible legal information about key issues and terms means that firms don't waste clients' time talking about what they already know. You save their time, and yours, as well as cost."
Mr McKnight said that LegalVision's content marketing is at the heart of its client acquisition strategy and that all of its lawyers are expected to generate content on a monthly basis.
"We expect full-time employees to write between 8-10 articles a month and each person has one day to complete these articles," he explained.
"Before accepting a position with our business, we make sure our employees understand the importance of our content marketing strategy. To produce high-quality content, contributors must understand why they are writing, their audience and its purpose."
LegalVision now has almost 2,000 articles about every subsection of commercial and business law, which they monitor through Google Analytics, according to Mr McKnight.
LegalVision has a dedicated content manager who provides induction training for new lawyers on how to write blogs, coordinates the content calendar, generates article ideas, fact checks and proofs all articles, and ensures consistency across all articles.