Employee surveillance regulation inconsistent across Australia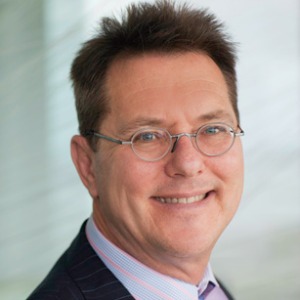 With an increasing number of companies looking to track individual employee movements, Australia's patchy legislation raises issues, according to one partner.
Concerns were raised this week over the use of employee tracking, after the UK's Daily Telegraph installed workplace monitors to determine when employees were sitting at their desks.
The wireless motion detectors, a product of company OccupEye, were swiftly removed following complaints by unions and staff.
Speaking with Lawyers Weekly, Gilbert + Tobin partner Peter Leonard said this was "not an uncommon story" as technology has enabled businesses to monitor employees more closely.
Employee monitoring now comes in many forms, ranging from optical surveillance to email and data surveillance, according to Mr Leonard.
"I think the unfamiliar aspect of this now is the range of technologies that enable an employer to track how and when an employee moves," he said.
"Many employees consider that [it] is an invasion of privacy, but in fact in Australia there are relatively few states that have comprehensive regulation of workplace surveillance."
Mr Leonard said Victoria's laws, in particular, could expose employees to this kind of surveillance at work.

Under Victoria's Surveillance Devices Act 1999, a tracking device is an electronic device with the primary purpose of determining the geographical location of a person or object.
If an Australian company, like the Daily Telegraph, claimed they had install devices as an environmental measure to make the building energy efficient rather than a proxy for employee productivity, then that action would be entirely legal, according to Mr Leonard.
Both NSW and the ACT have tighter regulation around tracking devices, but other states and territories in Australia do not have similar laws.
"It's one of those classic situations in Australia, where we don't have consistent legislation Australia-wide," he said.

The Australian Law Reform Commission called for uniform national laws on surveillance devices in the workplace in its June 2014 report of Serious Invasions of Privacy in the Digital Era.
"But there's been no move by the Federal Government to attempt to introduce uniform legislation," said Mr Leonard.
This is of particular concern as in some states employers are permitted to monitor mobile phone use in the workplace, even if that phone is the private property of the employee and they are working from home, according to Mr Leonard.
Employers in NSW would have to give notice to staff that the surveillance was occurring first, but in Victoria there would be no obligation to alert employees.
This is, however, difficult for employers to achieve as carriers do not give out phone data, Mr Leonard added.
Tracking lawyers?
Companies, including law firms, are interested in tracking employees for a range of reasons, Mr Leonard continues.
For instance, courier companies have a legitimate business interest in knowing the exact location of truck drivers for scheduling purposes.

For law firms, surveillance of email communications on a company email account where there could be liability control concerns, client confidentiality concerns, would make sense to lawyers, Mr Leonard explained.

"But if the surveillance is principally for the purpose of working out whether somebody is sitting at their desk or not, and it is specific to particular individuals rather than just looking at general patterns of movements on non-identified individuals, I think that would be a level of surveillance that many lawyers would regard as unreasonable," said Mr Leonard.
"By its nature, law firms complain that lawyers aren't collaborative enough and the best way to be collaborative, often, is to get off your backside and walk over to somebody else's desk," he continued.
"There is a question as to whether you are measuring the right thing."