Separating lawyers from sales function has major drawbacks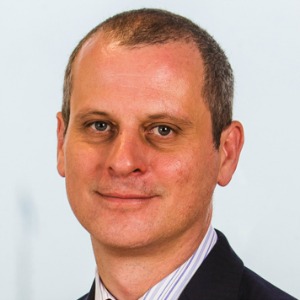 Lawyers do not always make the best salespeople, but law firms are hesitant to introduce sales teams as an intermediary between lawyers and clients, according to industry experts.
Speaking with Lawyers Weekly, Richard Smith (pictured), Hicksons Lawyers' head of business development and marketing, said there are a number of issues with creating a sales division at law firms.
Mr Smith said the primary issue is that it takes time for salespeople to gain enough trust to get access to the client.
"Trust is a significant issue in law firms, as it can take years to build a relationship and seconds to destroy it," Mr Smith said.
Other issues are internal, such as parameters of the role and accountability, according to Mr Smith.
Mr Smith said that while some clients would be accepting of firms introducing a sales role, others would resist.
"The larger, more global, the client with more touch points within the firm, the more accepting they will be to a sales role," he said.
"A medium-sized Australian company, on the other hand, would still probably want to only be contacted by the senior relationship partner."
Despite these concerns, some law firms are introducing a sales element to help negotiate and secure the best price for both the client and the firm, according to Mr Smith. 
Cat Wirth, Baker & McKenzie's director of business development and marketing, said that it is vital for law firms to deliver price and value accordingly in order to sustain long-term relationships with clients.
"It is not possible to do that without a deep understanding of a client's business and input from a number of skill sets," she said.
"This includes input from partners who work directly with the clients as well as professionals in finance and client relationship management."
The main problem with introducing a sales element to a law firm, according to Ms Wirth, is the potential gap in knowledge between the sales team and the clients.
"We are not in a one-size-fits-all industry and must work collaboratively with our clients to develop sophisticated, commercial solutions for their business. Hence why client relationships are a more important focus rather than sales."
Ms Wirth said she has noticed a trend emerging whereby law firms are investing time into improving the business development skills of their fee earners.
"Legal training covers the technical aspect of law without a focus on client development and winning work. These skills are generally learned on the job," Ms Wirth said.
"I would say it is increasingly common to expect such business development skills as part of the overall repertoire of fee earners."
"Whether or not they are good at winning work depends on the individual but also the firm culture and training."
Speaking at the Australasian Legal Practice Management Association Summit last year, Allens chief pricing officer Pier D'Angelo said lawyers dislike the idea of selling.
"Lawyers are often introverted and they don't like talking about money," Mr D'Angelo said.
"They love the practice of law. The last thing they want to do is sell."