In-house contracts attractive to private practice lawyers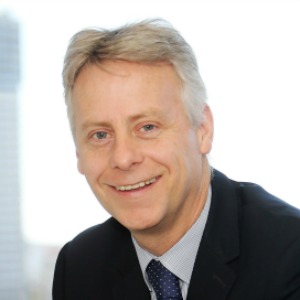 Private practice lawyers seeking better work-life balance are increasingly looking to make the jump in-house, and are even accepting contract roles to do so, according to a Hays Recruitment director.
Speaking with Lawyers Weekly, Hays Recruitment director Darren Buchanan (pictured) said: "A lot of lawyers want to move in-house from private practice for better work-life balance."
He said the desire to move is also because of the fact that there are fewer stringencies, they get to be involved in the commercial side of the business and they gain exposure to decision-making.
"Moving in-house also removes the focus on recording billable hours, which is a big positive for most people, and also involves being exposed to a variety of work as opposed to being rigidly fixed in one practice area," he said.
The Hays Quarterly Legal Report: January-March 2016 identified current trends in the legal industry, including the opening of more short-term and contract roles in the in-house market.
These roles are often to provide cover for permanent staff members on paternity leave, secondments or travelling, but they often lead to more permanent roles, according to the report.
As a result, Hays are seeing more candidates willing to accept a contract of up to 12 months to help them make the move from private practice, Mr Buchanan said.
"A contract role offers lawyers the opportunity to gain in-house experience. It gets in-house experience on their CV, which will make finding their next in-house role easier."
He also said that private practice lawyers are increasingly utilising secondment opportunities to transition in-house.
"If a company has a large project underway then their first step will often be to go to an external firm or those on their legal panel to ask if they have an associate or senior associate who can come across and help out," Mr Buchanan explained.
"Once a person goes into a company and gains exposure to the way they work, they are often offered a full-time role and therefore don't return to private practice."
The report said that private practice lawyers even select their secondments based on the ideal in-house team they would like to join in the long term, and are making more effort to impress when in secondment placements in the hopes to secure a full-time position.
While contract roles may be plentiful, the report said that the recruitment process for senior in-house roles is becoming more rigorous, with multiple interview rounds required and the decision process taking an extended amount of time.
It said that companies are looking interstate and overseas to fill select in-house roles, including general counsel, associate general counsel and company secretary.
"Outside these roles, companies are looking interstate, but not overseas, as they want candidates with a very niche skill set or a certain background who may not be available in the local market," Mr Buchanan said.
The responsibilities involved in these roles are tied closely to the success of the entire organisation, according to the report, therefore employers take their time and search further abroad to ensure they find the right person.