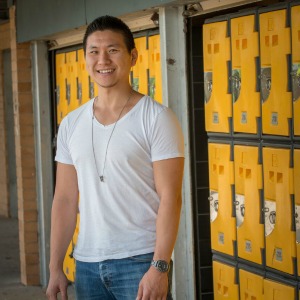 In a first for Australian schools, a P-12 college in Melbourne's south west has opened a permanent drop-in legal centre for students and their families.
The office at The Grange College in Hoppers Crossing will provide students and their families support on a range of legal issues, including family violence, homelessness, employment, criminal charges and public transport fines.
Although other schools offer legal services from visiting professionals, this marks the first legal centre permanently located at a school.
The office was run on a pilot basis last year under recent Victoria University graduate Vincent Shin as an initiative by the Western Community Legal Centre.
The Grange is made up of students from more than 60 ethnic groups, and includes many from low socio-economic backgrounds.
Mr Shin suggested education and early intervention was as important as legal advice for the students.
"Many students and their families do not know or understand their rights, which is just as important as understanding their responsibilities," he said.
He suggested his approach would be to humanise lawyers in the students' eyes.
"Every day is different, every student is different," he said. "It's essential that I'm not a stiff lawyer in a suit because it would be impossible to build relationships with the students."
Mr Shin graduated with honours from Victoria University in 2013, before working for D&M Lawyers in family and criminal law.