Legal sector to lead in recruitment growth for 2016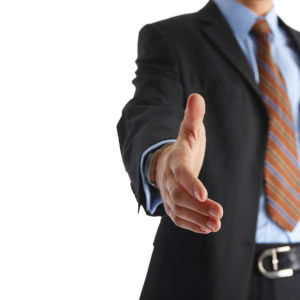 More than half of legal employers are planning to increase their headcount in 2016, more than any other profession, according to a new report.
A survey conducted by Hudson of the hiring intentions of 3,793 employers revealed that 51 per cent of legal employers were seeking to grow their ranks in the coming year.
The Hudson Report: Forward Focus 2016 lists legal as one of the top three professions most in demand for new employees, along with human resources (37 per cent) and financial services (36 per cent).
Overall, 45 per cent of employers surveyed in the professional services sector said they were seeking to hire more staff in the coming year.

Dean Davidson, executive general manager, Hudson Australia and New Zealand, said these results demonstrate a "sense of optimism" in the business community.

"Some of this hiring will be the result of pent-up demand, as many organisations have tried to make do with less for as long as possible," said Mr Davidson.
"While the main reason companies are adding headcount is to grow [50 per cent], almost a third [30 per cent] are addressing an increased workload," Mr Davidson said.
The survey also asked 4,198 employees and found that 62 per cent of employees are considering finding a new job.
More than one in four will be actively seeking a new job this year, with another 36 per cent identifying as 'passive' job seekers.
"And not only are they willing to move jobs, but also industries and even countries," said Mr Davidson.
The survey found 86 per cent of employees would move industry for the right role and 44 per cent would move country.
Salary, new experiences and work/life balance were the primary 'pull' factors, while boredom and a lack of career progression were the main 'push' factors.
"Boredom is the enemy of retention," said Mr Davidson.
"Our attention spans are shorter than ever, so it's important to keep providing employees with stretch assignments or lateral job moves. It's also crucial to show them a clear path for career progression. Salary matters, but plenty of other factors feed into the decision process around whether to stay or go."