Jump in ATARs reflects law degree popularity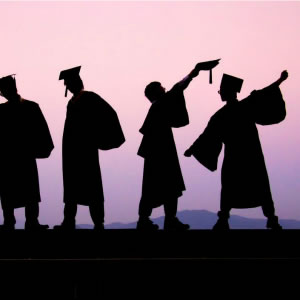 The minimum Australian Tertiary Admission Rank (ATAR) required to study law in NSW has increased over the past six years, new analysis has shown. 
Law and nursing/midwifery were the only two university courses that saw an increase in the ATAR cut-off between 2010 and 2016, according to an analysis by Fairfax Media of University Admission Centre (UAC) data.
Law increased 1.05 ATAR points, while nursing/midwifery saw an increase of 2.91.
Media/communications saw the largest drop, falling an average of seven points, while creative and performing arts decreased by eight points.
In NSW, students receive an ATAR after completing the HSC. The ATAR cut-off, which is a rank up to 99.95, increases for a university course that is in high demand.
Over the six-year period, law at the Australian National University, architecture at the University of Sydney and creative and performing arts at UNSW all decreased between five and seven points.
The Western Sydney University (WSU) saw the greatest jump in its ATAR over the same period, increasing 5.82 points overall.

The cut-off for law at WSU rose 11.46 points to 95, representing one of the largest increases out of all courses across institutions.

Speaking with Lawyers Weekly, Professor Michael Adams, dean of law at Western Sydney University, said the university lifted the ATAR cut-off for law to curb growth in student numbers.
"We made a decision that we don't want to grow any bigger," he said.
He said he was "surprised" that the ATAR had gone up from 90 to 95, but said this reflected the growth in demand for the course.
Professor Adams attributes the popularity of WSU law degrees to the fact that the university offers 15 different combined degrees and has a partnership with Parramatta Community Justice Connect.
He said the general rise in demand for law degrees across the state was due to the recognition that legal training improves employment prospects.
"The law degree will just give them that edge – that extra bit of training, that extra bit of analysis, that extra bit of writing skills, and it is seen as a very prestigious but also a very valuable thing to do in terms of studies."