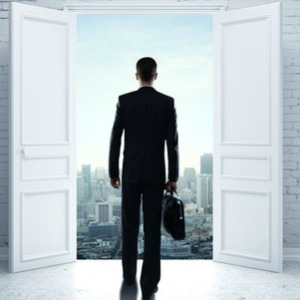 While the path from private practice to in-house is well-trodden, the number of lawyers looking to make the opposite move is increasing, according to a legal recruiter.
Speaking with Lawyers Weekly, Burgess Paluch Legal Recruitment director Doron Paluch said more in-house lawyers are seeking to move to private practice than ever before.
"We see lawyers who actually genuinely enjoyed, and perhaps now miss, the structure and nature of private practice," Mr Paluch said.
"We speak to lawyers who are now working in-house and are feeling that they're getting tired of working for only the one client, being their employer. Some in-house lawyers don't enjoy the flat structure that's imposed in many companies as opposed to what might be available at a law firm."
The slow conditions in the in-house market over the last 12 to 18 months could also be a contributing factor, he suggested.
"There are fewer opportunities in-house, and lawyers are being forced to think more broadly about what their options are," he said.
One lawyer taking this career trajectory is Michael Milnes, who is leaving his role as senior legal counsel at Metcash to join Mills Oakley as a special counsel.
"You hear a lot about private practice lawyers thinking the grass is going to be greener in-house, so they make the move to do that. But going the other way is really interesting," Mr Milnes said.
The main drawcard of private practice for Mr Milnes was the opportunity to work with various clients.
"When you're an in-house lawyer, you're servicing different departments within the business, which is similar to having different clients, but ultimately everyone belongs to the same organisation and are working within the same sector," he said.
"Within a firm environment you get to work with multiple companies and specialities, so there is opportunity to learn alongside experienced partners about different ways of approaching the problem."
Mr Milnes believes that the traditional notion of in-house lawyers as generalists and private practice lawyers as specialists is beginning to break down, making it easier to move between sectors.
"There are in-house lawyers who are highly specialist, whereas there are private practice lawyers who may still have a broad or general practice. These lower barriers encourage the movement of lawyers both ways and reduce the overall challenge of making a move."
Indeed, Mr Milnes said in-house experience could be positioned as an advantage when looking to transition back to a firm.
"Specialist lawyers might see a problem through their own lens – a litigation lawyer might look at a problem in a particular way, which may be different to how a corporate lawyer views the same problem," he said.
"In-house experience gives you a more commercial view: you have seen projects go from start to finish, you see how things are dealt with more commercially, you see business problems in a wider context."
However, he acknowledged the challenge of building up a client base after several years within the corporate sector.
"As an in-house lawyer, you develop a lot of industry contacts, but not necessarily clients. I think a strong focus on networking becomes very important for anybody who wants to make a move back in to private practice," he said.
Jumping between corporate and private practice has become increasingly common, but Mr Paluch urged lawyers to plan their move carefully.
"Lawyers do need to be very careful not to make their CV look too unstable, or like they don't have any idea in which direction they should be going in," he said.
"There are more opportunities for lawyers who are in-house and who want to move back to a law firm environment now than there were in years past. Lawyers just have to be very strategic in how they go about making the move."