Legal figures named in Australia Day Honours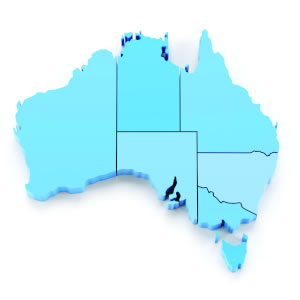 The Australia Day Honours 2016 list was announced yesterday with 19 award recipients recognised for their service to the law.
Notably, his Honour John Henry Pascoe AO CVO from NSW and Allan James Myers AO QC from Victoria were awarded the top honour of Companion (AC) to the Order of Australia.
His Honour Pascoe is the chief judge of the Federal Circuit Court of Australia and deputy chancellor of the University of NSW.
He received the Companion award for eminent service to the law and to the judiciary, through support for improved access to the justice system for Indigenous peoples, to legal administration and higher education, and as an advocate for the prevention of international trafficking of children.
Mr Myers AC QC was admitted to the Victorian Bar in 1975 and became a silk in 1986.
He received the Companion award for eminent service to the community through philanthropic leadership in support of major visual arts, higher education, medical research and not-for-profit organisations, to the law, and to professional learning programs.
Meanwhile, Ms Elizabeth Broderick from NSW and Dr Michael Charles Pryles AM from Victoria were awarded the Officer (AO) award.
Ms Broderick, who formerly served as the Australian Sex Discrimination Commissioner, received the award for her distinguished service to the community through seminal contributions to human rights, to the prevention of violence against women and children, to public administration, and to the law.
Dr Pryles AM received the Officer award for his distinguished service to the law in the area of arbitration, at the national and international level, and to legal education as an academic and author.
Eleven people were awarded Member (AM) for significant service to the law.
These were Lionel Philip Robberds QC, Michael Bruce Rose, Joseph John Catanzariti, James William Dwyer OAM and Armando Gardiman from NSW; the Honourable John Michael Batt, Genevieve Nihill and Ian Frederick Pyman from Victoria; Ralph Patrick Devlin QC from Queensland; Dr John Francis Keeler from South Australia; and Philip Stanley Moss from the ACT.
In addition, journalist and former lawyer Richard Ackland was recognised for his reporting on legal issues.
A further four people were awarded Medal (OAM) for service to the law, namely Thomas John Braes, Dr Michael Duckett White QC and Dr Keith Ernest Tronc from Queensland, and George Travers Sadleir from Western Australia.