Legal bodies urge government to rethink legal aid cuts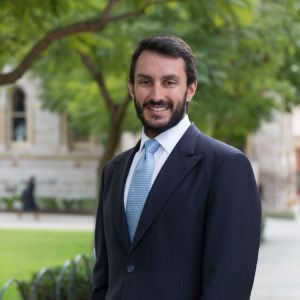 National, state and territory legal bodies have joined forces to launch a national campaign to draw attention to the crisis in legal aid.
Over the last 20 years, successive federal governments have cut the Commonwealth's share of legal aid from 50 per cent to 35 per cent, according to the Law Council of Australia (LCA). 
The LCA is urging the Federal Government to restore its funding to 50 per cent and substantially increase funding to all legal assistance bodies.
"The plight of people denied legal aid is a direct result of hundreds of millions of dollars in cuts by successive federal governments,"said LCA president Stuart Clark. "It is time to take a stand."
The Law Society of South Australia, the Law Society of Western Australia, the Law Society of Tasmania, Queensland Law Society and Law Society Northern Territory have also called for the Federal Government to restore its share of legal assistance funding.
Successive government and publicly funded inquiries have recommended substantial increases in Federal Government funding, including by the Government's chief economic policy advisory bodies, according to the LCA.
Law Society of SA president David Caruso said that savings are not achieved by cutting legal aid.
"Underfunding legal aid means denying citizens their legal rights," he said. "That entrenches hardship, leading to greater welfare dependence and even increased criminal activity."
Over the past five years nearly 15,000 South Australians have been refused legal aid. 
South Australia's Legal Services Commission's budget is now being cut by $10 million over the next four years, while the state's Community Legal Centres have seen a $900,000 reduction in funding.
"[Legal aid funding cuts] severely impacts many Australians, including working families and those who've lost jobs and fallen on hard times," said Mr Caruso.
"Without legal aid, individuals are denied legal help against larger corporate and government bodies with deeper pockets," he continued.
The current means test has also dissuaded many low-income earners from applying for legal assistance, according to the Law Society of SA.
"Legal aid is there to assist underpaid workers, victims of elder abuse, domestic violence victims, ripped-off consumers, victims of fraud, and debt-ridden small business operators," continued Mr Caruso.
"A commitment to funding legal aid by the Federal Government is a commitment to these people having their legal rights defended."