Capital markets activity remains robust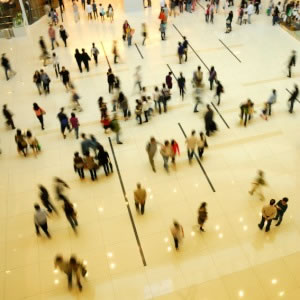 Despite slowing conditions in the US and China, Australian capital markets teams are being kept busy, a partner at a global firm believes.
Craig Andrade, a Baker & McKenzie partner, told Lawyers Weekly current conditions are favourable for Australian lawyers involved in equity markets.
"We've seen headwinds with China and headwinds with capital markets in America – there wasn't a single IPO in January in North America," he said.
"But from our perspective, we're seeing a lot of activity and I'd be surprised if most firms aren't going through the same very busy period."
As part of Baker & McKenzie's capital markets team, Mr Andrade has recently been involved in a number of high-profile transactions, including equity raising to fund a $9 billion takeover bid by Qube consortium.
"Because of the Aussie dollar and commodity prices being where they are, you're seeing a lot of opportunities [for firms]," Mr Andrade said.
"A lot of foreign buyers are looking at this market, particularly the Japanese and Chinese."
While commodity-exposed and mining services sectors remain in "balance sheet repair" mode, Mr Andrade said a number of other sectors were picking up.
"On the whole, we still have a number of listed corporates who are looking at M&A activity across the board," he said. "Whether it's agribusiness or financial services – which both seem to be hot sectors – you're likely to see this continuing."
Baker & McKenzie recently added two high-profile partners to its capital markets practice – Lauren Magraith, formerly of Herbert Smith Freehills, and Hoda Nahlous, formerly of King & Wood Mallesons.
Ms Magraith suggested the opportunity to join a "firm wanting to grow its strength in capital markets" was a major motivating factor.
"The opportunity that creates for me as a partner is something I couldn't turn down," she said.
Mr Andrade said Baker & McKenzie aimed to make capital markets a "first-class practice area" in all major finance centres, citing the firm's top ranking by Thomson Reuters' most recent M&A report.
"Finding the right people to grow a capital markets practice is really hard – the right people with the right skill set and the right temperament and alignment of values," he said. "These things take time to build."
Both Ms Magraith and Ms Nahlous, who each have children, pointed to flexibility as a key consideration when deciding to switch firms.
In Mr Andrade's view, younger partners were heralding a "generational changing of the guard" in firms.
"I think younger partners who are helping influence leadership positions and the culture of the firm are all starting to look for and wanting to create environments that take into account and acknowledge the realities of what young working mums go through," he said.
"I think law firms traditionally have tried to grapple with that issue. But I think there is a generational issue around how law firms tackle flexibility in a meaningful way."
He added: "People define success however they want – from my perspective it's a life in balance, not a life driven by extraordinary billable hours and the dollars in your pay check."