Queensland firm chooses youngest-ever female practice leader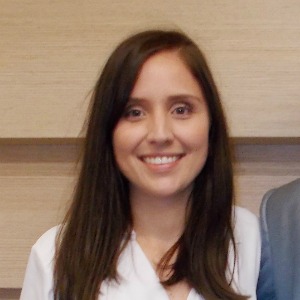 A 28-year-old senior associate has been tapped to head up MacDonnells Law's 40-strong commercial practice.
Melissa Sinopoli, who has been practising since December 2009, is the firm's youngest female practice group leader since its founding 131 years ago.
She will take over from partner Luckbir Singh, who has lead the commercial group for eight years.
Mr Singh suggested a younger leader would bring energy to the team.
"The Commercial Practice Group is gaining more and more momentum with an experienced team in a changing legal industry, and the firm believes it is the right time for a new leader who can bring fresh ideas, vigour and scope to the group," he said.
"Specifically, that person needed to be someone who can focus on sustaining the group's growth, mentoring and developing team members, strategically adapting to changes in our marketplace, and implementing innovative practices for many years to come."
Ms Sinopoli indicated she hoped to grow the commercial team during her tenure.
Having joined the firm in 2009, she was appointed associate in 2012 and senior associate in 2014.
She was chosen for the leadership role via an internal recruitment process under the firm's 'Grow Our Own' policy.
The commercial practice has more than 40 lawyers practising in Brisbane, Cairns and Townsville.
Melissa Sinopoli and Luckbir Singh