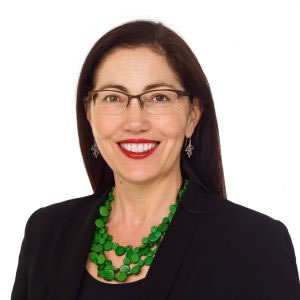 Dr Meredith Gibbs from HWL Ebsworth Lawyers has been appointed as the inaugural legal fellow of the Global Carbon Capture and Storage (CCS) Institute.
The institute is recruiting experts through its new fellowship program to advance carbon capture and storage in Asia Pacific.
CCS prevents carbon dioxide from being released into the atmosphere by storing pollution from large industrial plants deep underground.
Prominent environmental and climate change lawyer Dr Gibbs is the institute's first appointee.
Dr Gibbs said the program provides an opportunity for fellows to explore legal frameworks that will promote CCS as part of a low-carbon future.
"My research will identify the key features of an effective enforcement regime for the underground storage of carbon dioxide," she said.

A strong enforcement regime that ensures the permanent and safe storage of carbon dioxide will be "crucial in increasing public and industry confidence in CCS", she said.
Institute CEO Brad Page said CCS is a "vital technology" for meeting the world's global warming targets set in Paris last year.
"Pursing the climate targets set in Paris will require a substantial shift in the way governments and businesses seek to decarbonise the world economy," said Mr Page.
"As a global organisation, the institute recognises that governments the world over need access to detailed, expert research and knowledge, especially in policy, legal and regulatory areas."
He added: "Much more work needs to be done to ensure efficient legislation is in place to facilitate CCS deployment.
"We are delighted to appoint Dr Gibbs as the institute's inaugural legal fellow, and we look forward to welcoming her extensive contribution to this important area of our work."