NSW Law Society president warns lawyers 'cannot sit back'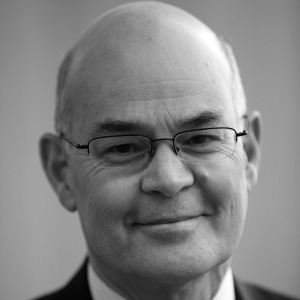 As legal practice rapidly evolves, the newly elected president of the NSW Law Society urged lawyers not to "sit back and deal with change on the run".
Gary Ulman, a partner at Minter Ellison who assumed the presidency of the NSW Law Society at the start of this year, spoke at the society's Opening of the Law Term Dinner on Thursday.
According to Mr Ulman, the legal profession is rapidly changing, creating a meaner, leaner environment.
"The lawyers here tonight will be well aware that competition amongst the legal profession has never been fiercer, nor have clients been more demanding or discerning when it comes to fees and value for money," he said.
He suggested the pace of change was unlikely to slacken, warning that "more changes are coming".
"What they will be and when they occur is impossible to say, which is why we cannot, as a profession, afford to sit back and deal with change on the run."
In a bid to grapple with these changes, he announced the Law Society had unanimously resolved to establish a committee to examine the future of legal services and the legal profession in the state.
The committee will be made up not just of lawyers, but of "those who can offer a broad level of input on the anticipated changes that lie ahead".
The Futures Committee's first report is expected to be released at the end of the year.
"This [committee] is vitally important if we are going to be prepared as best we can for the changes that will inevitably come," he said.
In the course of his address, he also outlined his goals for the coming year, including lobbying for increased legal aid funding and increased court resourcing.
In particular, he pointed to backlogs in the District Court, Magistrates Court, Family Court and Federal Circuit Court, a situation he described as "simply not good enough".
In District Court criminal trials, the average time to finalise a matter is currently 369 days, while family law hearings in the Federal Circuit Court are already being set for 2017.
"A properly resourced and fully functioning court system, plus adequate funding for community legal centres, is no less important than the proper and adequate resourcing for health and the education sectors," he said.
Other goals for the year included forging closer relationships with regional Law Society Councillors, commissioning a book on the history of the law society, fostering greater gender equality, facilitating targets for pro bono work and addressing issues facing graduates.
He also outlined his chosen charity for the year, Ovarian Cancer Australia, in tribute to Jennifer Barton, a young lawyer at Minter Ellison who succumbed to the disease in February 2013.