Transactional lawyers detect waves in on-demand economy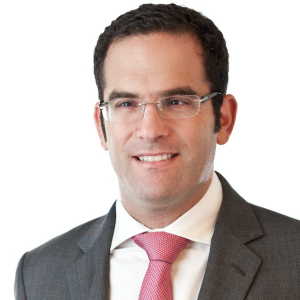 The crowded on-demand economy is on the brink of consolidation, opening up opportunities for M&A lawyers, according to a partner at Clifford Chance.
Last year Clifford Chance worked on two large transactions within the on-demand economy.
The firm advised on online takeaway ordering company Just Eat's acquisition of Menulog Group for $855 million, and acted in relation to the launch of a new product by online betting company William Hill.
Speaking with Lawyers Weekly, Clifford Chance partner Lance Sacks said these types of transactions will become increasingly common.
New entrants into the on-demand economy are now more likely to consolidate with larger competitors offering similar services, he said.
"As more disruptive businesses come to market, the space becomes more crowded and it will become harder for new or existing businesses to demonstrate a unique value proposition which customers are willing to pay for," said Mr Sacks.
Senior associate at Clifford Chance Jerrem Ng said: "Businesses with vastly superior services have a greater chance of being sustainable; however, those which provide just marginal improvements to what is in the market will end up having to raise capital or consolidate with competitors offering similar services."
The on-demand economy refers to businesses that match customers with independent contractors in real-time, providing labour and services on demand.
"Over the last few years we've seen the introduction of a whole range of on-demand businesses such as takeaway ordering and grocery delivery, cleaning services and crowd-sourced couriers, all of which have focused their businesses on the power of technology," said Mr Ng.
So far, "talented people [have needed] little more than a computer and ambition to create the next disruptive digital business", according to Mr Sacks.
But this level playing field is starting to buckle, with powerful global giants scooping up start-ups in a bid to penetrate local markets.
"Global players […] acquire local businesses in order to gain market share, acquire a local user base and to tap into valuable local market knowledge, rather than trying to grow a local business from scratch," said Mr Sacks.
Incumbent companies are also starting to wake up to the changing business environment. Instead of investing in innovation in-house, many of these companies will "seek to bolt-on" products or services created by smaller, more nimble businesses, added Mr Sacks.
"Those established companies that are not so forthcoming to invest in research and innovation will eventually be forced to acquire disruptive businesses to help them stay relevant," he said.
But what does this mean for lawyers? According to Mr Sacks, lawyers will need to upskill to better understand the technology adopted by these businesses and how this affects the economic drivers and risks to the transaction.
Lawyers must also be ready to deal with the regulatory fallout of the disruptive business model.
"Law usually lags behind developments in science and technology, and in many instances innovative product and services created by disruptors might not fit squarely within existing regulations," said Mr Sacks.
"Creative strategies will need to be used to help companies traverse these issues, in a way which will not compromise the innovative characteristics of the product or service being acquired."
Further concerns for businesses acquiring technology businesses are the data protection and cyber risk issues, continued Mr Sacks.
"Smaller businesses that are potential acquisition targets sometimes do not have the right protections in place, and this can put off a more conservative acquirer," he said.