Little hope of federal-level human rights reform: Prof Williams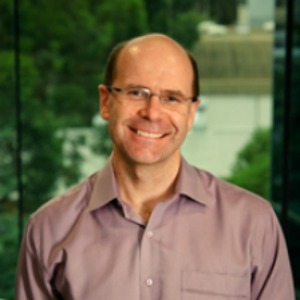 While states are moving towards enacting human rights legislation, federal parliament lacks the political will needed for reform, according to legal scholar Professor George Williams.
Speaking with Lawyers Weekly ahead of his address at the Twilight Seminar Series hosted by Bond University this week, Professor Williams said the failure to enshrine human rights protections in federal law has allowed "unthinkable" human rights breaches to become "quite normal" in Australia.
The recent High Court decision on offshore detention of asylum seekers is a prime example of the damage that can be done in the absence of adequate human rights protections, according to Professor Williams.

In the current legislative context, "it becomes almost expected that [human rights breaches] will happen as opposed to being something that should be avoided", he said.
Through his research, which he will share at the upcoming seminar, Professor Williams explores "just how deep the human rights problem goes" in Australia.
"[The problem] actually goes well beyond asylum seekers [and] anti-terror laws and [is] entering all sorts of other areas of law as well," he said.
While Professor Williams is advocating for reform, he said it is unlikely that change will occur federally in the current political climate.

"At the federal level, there's not much on the horizon because really to get that you've got to have political will and at the moment neither party is showing that," he said.

In fact, the government appears to be travelling in the opposite direction with respect to human rights – with the full blessing of the opposition, he continued.
"We keep lowering the bar on respecting human rights standards and there just hasn't been any political pushback to that," he said.
"So, in fact, rather than there being strong and vigorous debate in parliament, often these provisions will sail through.
"The combination of lack of legal checks and a political culture that is quite willing to see such law enacted means that we have a very permissive system when it comes to breaching human rights."
It's not all bad news, however, as several state governments have or are seriously considering human rights legislation, said Professor Williams.

Victoria has its own Charter of Human Rights and the ACT enacted a Human Rights Act in 2004.

"Inquiries in Western Australia and Tasmania have also recommended changes but haven't actually brought them about there," said Professor Williams.
"And the latest and the most recent news is [that] Queensland has started its own process with the parliamentary inquiry about enacting its own Human Rights Act."
However, the states cannot legislate on federal matters such as asylum seeker policy and national security, which means that their protection of human rights is limited, Professor Williams continued.

"So, yes, a lot can happen at the state level, but ultimately if you are worried about decisions such as [the recent High Court decision on offshore detention] you need change at the federal level," he concluded.
Professor Williams is a constitutional lawyer and the founder of the Gilbert + Tobin Centre of Public Law at the University of NSW.