ICAC's authority 'diminished' post-Cunneen, says barrister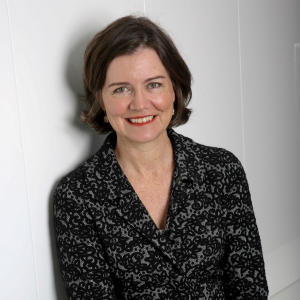 The public has lost confidence in ICAC following the widely-criticised Cunneen investigation and it is up to Parliament to restore faith in the NSW anti-corruption body, barrister Louise Clegg has argued.
Speaking at the 2016 Constitutional Law Conference, Ms Clegg said the NSW Independent Commission Against Corruption's (ICAC's) reputation as "one of the nation's most respected anti-corruption bodies" had been damaged.
ICAC has extraordinary powers under the NSW Independent Commission Against Corruption Act to uncover corruption, but these powers are endangered when the community begins to question whether this "trade-off" is worth making, said Ms Clegg.
"Despite its long history of largely excellent work […], as a result of the Cunneen case in particular, the public confidence in ICAC has been shaken," she said.
"Its authority is diminished. The previous broad community and political consensus that the provision to ICAC of its extraordinary powers is a trade-off worth making is in the balance."
Ms Clegg said it was the responsibility of Parliament to build this consensus and thereby restore ICAC's authority.
But she admitted that it was difficult for Parliament to "codify for good judgment".
"[Parliament] can't say in the governing [ICAC] Act: look, we want you to have extraordinary power because we are committed to uncovering corruption [but] we also want you to behave with the corresponding caution and restraint when the circumstances demand it," she said.
Under fire
ICAC has faced serious criticism of its investigation of deputy senior crown prosecutor Margaret Cunneen, which was launched after allegations emerged that she had counselled her son's girlfriend to fake chest pains to avoid a breathalyser test at the scene of a car accident.
Last April, a majority of the High Court found that ICAC had acted outside its powers by launching the inquiry. The High Court decision in ICAC v Cunneen had an "adverse impact on the reputation and standing of ICAC", said Ms Clegg.
The anti-corruption body is now facing an inquiry by a Parliamentary Committee into its handling of the Cunneen investigation, as well as broader criticism from within the legal community, Ms Clegg continued.
"Some of the questions being asked by the committee include ICAC's failure to explain to Cunneen or the public how it was that it devoted scarce public resources to such a trivial matter," she said.
Questions have also been asked about the appropriateness of an ICAC press release, which was issued following the commission's loss in the High Court, said Ms Clegg.
"Instead of demonstrating humility of any kind, [this press release] made reference to potential disciplinary matters that it had discovered on Cunneen's mobile telephone, which had nothing to do with corruption," said Ms Clegg.
"Beyond Cunneen, more questions have been asked about the routine practice by ICAC of issuing of suppression orders on the written submissions of parties who appear in public hearings before it," she continued.
"There have been complaints about the widespread leaking of facts and matters […] and more recently there are new claims about exculpatory evidence being excluded and evidence passed on to other agencies being censored.
"It is impossible to know the veracity of these claims but, if true, they are of course very serious."
Public remarks by ICAC commissioner Megan Latham in the past have also raised eyebrows, Ms Clegg said. These comments, made in 2014, included describing 'inquisitorial litigation' as 'fun' and comparing assisting counsel's questioning of witnesses to 'pulling wings off butterflies'.
Ms Clegg said ICAC will eventually recover from the "ignominy" it has suffered in the wake of the Cunneen investigation.
"But it will forever be more scrutinised as a result – and I think that is a good thing," she said.