Criminal firms get business boost from lockout laws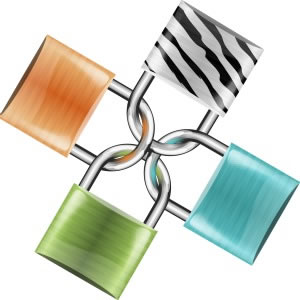 Sydney's controversial lockout laws have created a "migration of crime" and an increase in drug-related cases in the CBD, according to the principal of a criminal law firm.
Speaking with Lawyers Weekly, LY Lawyers principal Adam Ly said that while he doesn't agree with the lockout laws, they have boosted business for criminal lawyers.
"The lockout laws overall, in terms of flow-on effects, have really helped our practice commercially," Mr Ly said.
The controversial lockout laws were introduced in 2014 following two fatal one-punch attacks. The laws mean no new customers after 1:30am and no alcohol served after 3am for venues in Kings Cross, Darling Harbour, The Rocks and parts of the CBD.
LY Lawyers offices in the Sydney CBD, Parramatta and Liverpool, and Mr Ly said they have all seen different effects since the introduction of the lockout laws.
"Whilst there's noticeably less alcohol-related crime in the city office, other areas have actually increased in terms of the work we have," he said.
My Ly said there has been a noticeable increase in drug possession and drug supply matters in the Sydney CBD of drugs such as MDMA and cocaine.
"I think that's because people are turning to drugs as a way of socialising because of the restrictions in terms of the consumption of alcohol in the city late at night," he said.
Meanwhile, Mr Ly said the Parramatta and Liverpool offices have seen a considerable increase in alcohol-related crime at suburban RSLs, community clubs and pubs.
He believes that this could be because fewer people go out in the city now and stay in their local areas instead.
"A lot of people from the suburbs used to go to the city on the weekends to socialise but a lot of those people are now refraining from doing that and staying local," he said.
"It's just a migration of crime in my view."
Newtown local law firm Dowson Turco Lawyers voiced its opinion on the lockout laws with an open letter to Premier Mike Baird on Facebook.
Dowson Turco Lawyers acknowledged that violence has been reduced in the lockout zone since the laws were introduced, but the firm questioned the lack of data around other areas of the city.
"It is little wonder that there has been a reduction within the lockout zone given the area has become a ghost town, but how about measuring the statistics city-wide and see where you've now pushed that violence?" the post read.
Following a recent surge of social media discussion about the negative effects the lockout laws have had on Sydney's nightlife, an independent review into the lockout laws was announced and will be headed up by former High Court judge Ian Callinan QC.
Do you know an outstanding criminal lawyer? Submit a nomination for the Lawyers Weekly Partner of the Year Awards.