Firms urged to push into non-legal sectors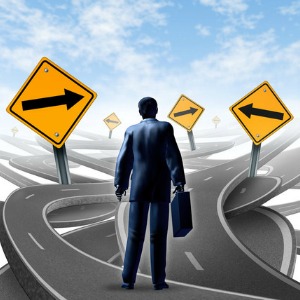 To stay competitive, law firms should capitalise on their staff's skillset and expand into new areas, the former CEO of a big four audit firm has said.
Giam Swiegers - current CEO of engineering firm Aurecon and formerly of Deloitte Australia - told Lawyers Weekly that law firms are facing an increasingly cutthroat environment, so that diversifying may be the best way to survive.
According to Mr Swiegers, law firms have lagged behind other corporates in expanding their service offerings, especially given the gains made by audit firms in the legal sector.
"The Big Four accounting firms are the masters of expanding their footprint," he said.
"They have all had dramatic global growth because they broadened their minds as to what can be done under their banner and with the people that work for them. But it's not easy to find a law firm that has expanded its footprint at all."
In his view, the convergence of tax and law may have given law firms the edge over accounting firms – if only the law firms had moved first.
"At the end of the day, tax is just the interpretation of law and understanding a few numbers," he said.
"With so many lawyers in tax group, it shows the service could have been in either of the houses."
He urged law firms to consider which type of non-legal services "could naturally fit with our brand or the skillset of our people?"
Those who fail to diversity may find themselves under threat from two directions, he suggested: the growth of in-house teams and digital disruption.
"I'm of the view that all professional service firms might find themselves disrupted," he said.
"A lot of what the professional services firms did in the past is commodity-based services - and anything that's commodotised can be digitised and automated."
In particular, he warned artificial intelligence was increasingly allowing machines to take over the role of lawyers on contract-based work.
"Anywhere were you work with standard contracts or contracts that don't need a lot of customisation could be at risk," he said.
"I'm not the CEO of a law firm...but I do think they have to start looking at their business through a different lens. They have to ask themselves which of their services are under threat."
Mr Swiegers will be discussing this topic further at the Managing Partners Forum at Byron Bay on 26-27 February.