EXCLUSIVE: Law firms slow to automate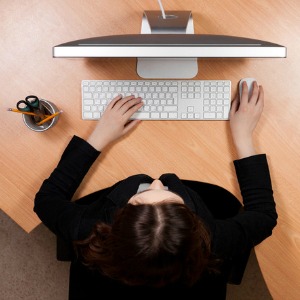 Only half of law firms actively encourage automating processes previously done by lawyers or paralegals, a new survey has revealed.
The Lawyers Weekly Legal Technology Survey, supported by Excite IT, canvassed more than 800 legal professionals on their firms' attitudes towards IT systems and technology.
When asked whether their firm actively utilised or encouraged the use of technology that automates business processes, only 49 per cent of lawyers said 'yes'.
When asked to rate the level of business automation, only 41 per cent rated their firm as good or very good.
The most commonly automated task was time sheeting, with 61.28 per cent of respondents reporting their firm used a system to track time.
By contrast, just 16.97 per cent of respondents said the firm had introduced automation for discovery.
Nonetheless, time sheeting remained one of the most time-consuming processes many lawyers face, with more than 35 per cent of lawyers spending over one hour on time sheets per week.
Discovery also occupied a significant chunk of lawyers' time, with 32 per cent of lawyers spending more than an hour per week on it.
Lawyers showed themselves to have faith in their firm's data security, with 77 per cent rating their firm's system as good or very good.
However, 7 per cent of respondents reported their IT system had previously been hacked by an external source while 40.16 per cent were unsure if their system had been hacked.
IT stability also remained an issue for many firms, with 39.18 of respondents reporting their IT system crashed at least every few months and a further 34.15 per cent saying it crashed once a month or more.
The amount of time lost to crashes varied, with 23 per cent reporting the typical outage lasting 30 minutes to an hour and 18 per cent an hour or more.