Boutique capitalises on resources slowdown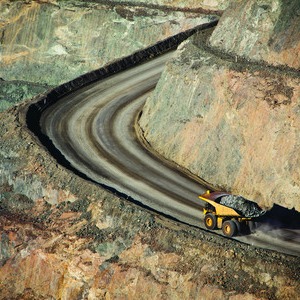 Volatile commodity prices have created a niche opportunity for small firms specialising in resources in Perth, the founder of a new firm has said.
Darren Grondal and James Bruining left Ashurst, where they were partners in the energy, resources and infrastructure team, to establish speciality boutique Grondal Bruining earlier this month.
They were joined by Dean Grondal – Mr Grondal's brother – the former regional in-house counsel at mineral sands company Cristal Global and former founding principal of now defunct litigation firm Maxim Litigation.
Mr Grondal said the firm would specialise in power and utilities, oil and gas, and resources matters for corporate clients.
He suggested the firm's model was a response to shaky conditions within the resources sector of the economy.
"What we've seen is there is a good deal of legal work that just needs to be done in the energy and resources market," he said.
"But there is definitely pressure on clients to reduce their costs and there has been for some time."
In his view, these difficult conditions mean resources clients are looking for more cost-effective legal services, such as those offered by a boutique model.
"The uncertainty created by the current commodity prices and general market perception does mean clients are looking to be more discerning in how they spend their money and the value they get from legal services," he said.
"Our model responds to that by saying we're looking to deliver legal services in the way which clients want, but with a cost advantage driven by lower headline rates and a lower leverage ratio."
Mr Grondal hopes to keep the firm skewed towards senior lawyers, giving clients "direct access" to senior practitioners.
He and Mr Bruining left Ashurst in part because they believed their clients would be better served by a boutique model.
"The strategic focus of the firm was heading more in a particular direction and we were focused on what our particular client groups were looking for," he said.
"We felt that moving towards a model such as the one we've set up is one that would work better for our clients."
On the other hand, the two partners also sought to establish a more flexible, autonomous working arrangement.
"We're able to respond to the type of work that we want to be doing, in the way we want to be doing it," he said.
The boutique headcount consists of the three founders and former Ashurst special counsel Yvonne Jansen.
While Mr Grondal indicated the firm was hoping to expand further, he suggested it would remain a relatively niche offering.
"In the short term we'll see some growth, but we don't have any aspirations to expand to a point where the very size of the firm undermines what we're trying to achieve," he said.