Law firm teams up with Commonwealth Games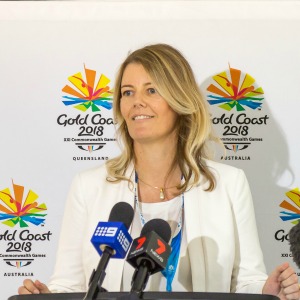 Minter Ellison has announced a unique partnership with the Gold Coast 2018 Commonwealth Games Corporation (GOLDOC) involving a fully outsourced legal service.
The three-year partnership between Minter Ellison and the GOLDOC was announced on the Gold Coast this week by GOLDOC chairman Nigel Chamier OAM and Minter Ellison chief executive Tony Harrington AM.
Under the partnership, Minter Ellison will provide a fully outsourced legal and brand protection service to GOLDOC by embedding a team of eight lawyers into GOLDOC and drawing in national specialist advisers as required.
The embedded team will advise across a broad range of areas, including sponsorship, brand protection, broadcasting, ticketing, licensing, ceremony production, venue use, overlay construction and major procurements.
"When the curtain falls on the closing ceremony in April 2018, Minter Ellison will be the only law firm in Australia, and quite possibly the world, with complete end-to-end major event project experience," Mr Harrington said.
Speaking with Lawyers Weekly, Paula Robinson (pictured), the Minter Ellison special counsel who is leading the embedded team, said she believes this type of partnership will create better outcomes for all involved.
"Usually [sporting organisations] would have a core in-house team and then have multiple law firms handling overflow and specialist requirements, or one law firm that takes on a sponsorship/official supplier role," she said.
"The reason why we didn't pursue a model like that was because when you do that there's always a disconnect between the in-house team and the external team, and what we had seen in the work we'd been doing for GOLDOC to date was that the law firm needs to be just as vested in efficiencies and the outcomes that the organisation needs to achieve."
Ms Robinson said the model they have established offers complete integration between the embedded team and the rest of the firm.
It has its challenges, however, with Ms Robinson admitting that it is an unusual model.
"It doesn't fit neatly within the model law firms usually operate and we had to do a lot of work internally at Minter Ellison to make sure that this was a model that could work for us," she said.
"I imagine for a lot of top-tier law firms that would normally be pitching for this level of work, it would be quite challenging for them to be able to put something like this together."
Other challenges facing the team will be the sheer size of the brief and the strict deadline, according to Ms Robinson.
She also said that while there are only around 200 staff currently, that number will grow to 1,500 in the next 18 months.
"You can imagine all of those people are working in quite distinct functions and as legal we're involved with every single one of them, but they're not always involved with each other," she added.
"It's important that the right arm knows what the left arm's doing, and legal plays a big role in that."