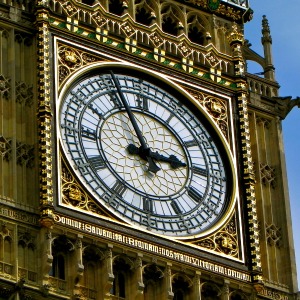 Many areas of UK law will have to be altered if the UK decides not to remain in the EU following the upcoming referendum, according to Ashurst.
British prime minister David Cameron recently announced the referendum on whether or not to remain in the EU will take place on 23 June.
The announcement has created a stir in the business community and the ongoing uncertainty will negatively affect growth in the short term regardless of the outcome of the vote, said Ashurst managing partner James Collis.
London partner Rob Aird said it is worrying that UK voters are not being given the full picture of the implications of exiting the EU.
"The UK public could vote to leave the EU without truly understanding the long-term implications of that decision on the economic and political landscape of the UK," he said.
The post-Brexit UK legal environment will depend largely on the nature of the ongoing relationship between the UK and the EU, according to a briefing released by Ashurst last week.
This relationship could assume many different forms, ranging from a Canadian-style FTA to a Turkish-style customs union, said Ashurst.
The type of relationship will affect what UK legislation replaces the huge volume of EU-derived regulation currently on the statute book, according to Ashurst.
"The UK Government has given no indication of which model it might aim for should Brexit occur," the firm said.
Areas of law that could be affected include contract law, dispute resolution, employment law, immigration, social security arrangements, tax, insolvency regulation and intellectual property.
Additionally, Ashurst continued, as a consequence of Brexit, the UK courts could no longer be obliged to apply EU jurisprudence, which could lead to inconsistent decisions.
Unless certain agreements are preserved post-Brexit, there could be considerable uncertainty in relation to jurisdiction and the enforcement of judgments, the report stated.
A UK exit from the EU could take up to two years. During that time the UK would be in an uncertain position with no real standing to influence further decision-making within the EU, while still technically being a member state, according to Ashurst.
It is expected that that the UK Government would enact saving legislation for a transitionary period to maintain the legislative status quo, said Ashurst.
"Without [this], Brexit would cause huge swathes of UK legislation to fall away," the firm said.
"Thousands of pieces of EU-derived legislation would need to be replaced in time. A conservative estimate is that this would take 10 years."