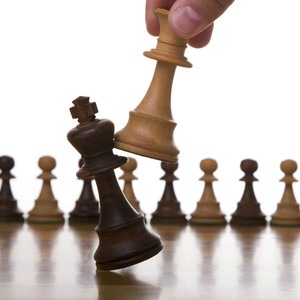 The Australian Competition and Consumer Commission (ACCC) has announced it is gearing its strategic priorities for 2016 towards consumer protection.
Norton Rose Fulbright has published an overview of the outlook for Australian competition law across a range of industries in 2016, titled Australian competition regulation – What should we expect during 2016?
The overview highlights the 2016 enforcement priorities for the ACCC, which were released last month by the ACCC chair Rod Sims based on the sectors and behaviours the ACCC considers are most deserving of regulatory attention.
These include the agricultural sector, the health and medical sector, government procurement, small business, consumer products and vulnerable consumers.
The ACCC will undertake an agriculture market study and will likely focus on competition issues in agricultural supply chains as part of this study, according to Norton Rose Fulbright's overview.
For the health and medical sector, the ACCC is closely reviewing some practices in the health insurance industry following concerns expressed in its Private Health Insurance Report in October 2015.
In terms of government procurement, the ACCC will focus on anti-competitive behaviour by private entities in government procurement as part of its focus on cartel conduct.
A key ACCC priority is conduct that results in substantial small business detriment and it intends to focus on two areas for small businesses; unfair contract terms and industry codes of conduct, said NRF.
For consumer products the ACCC will focus on representations made by large retailers about express and extended warranties for consumers, and the effectiveness of action taken by suppliers to recall unsafe consumer products, according to the overview.
The overview also states that ACCC continues to focus on vulnerable and disadvantaged consumers, including older consumers and newly arrived migrants. Over the last 12 months, the ACCC has undertaken a number of prosecutions to protect vulnerable consumers alleging misleading and deceptive conduct or unconscionable conduct.
The ACCC also continues to focus on the forms of conduct that are so detrimental to the competitive process that they always have priority, irrespective of the sector of the economy in which they occur, according to the overview.
These 'enduring priorities' include cartel conduct, anti-competitive agreements and practices, misuse of market power, product safety issues and, as of this year, consumer issues affecting Indigenous consumers.