Clutz 'ramps up' graduate investment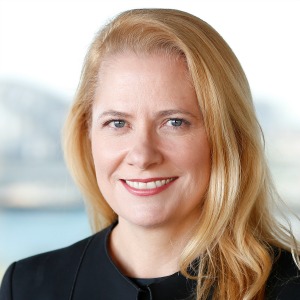 Clayton Utz has redesigned its graduate program to give the firm a competitive edge and boost the level of support given to new recruits.
The new-look graduate program, known as 'Stay True', will involve two years of supervised rotations through national practice groups, as well as ongoing learning both in-person and online.
In addition, graduates from across the country will be brought together at a four-day seminar in Sydney before the program kicks off this month.
Kate Jordan, the firm's deputy chief executive partner – people and development, said the new program was designed to strengthen the firm's market position.
"The key developments are we're ramping up the level of investment that we're making in our grad lawyers over that two-year period, to really focus on their professional development and learning," she said.
"It is a competitive market out there and we want to maintain our competitive position in that market.
"So we never want to be complacent – we always want to be sure that we're offering an outstanding program, but one that is true to our values and who we are."
She suggested the new program created a "supportive environment" that would allow junior lawyers to develop their skills.
Each graduate will be mentored by a senior associate and special counsel at the firm, as well as having a supervising partner in each rotation.
"It's a strong investment in their development as lawyers – both in terms of the building of their legal skills but also ensuring we have resilient lawyers who know they have opportunities to work flexibly and to have a strong mobile workforce," she said.
In addition to fostering professional development, she said the firm hoped to foster emotional intelligence and recruit people with high EQ, not just IQ.
"The way you can invest in ensuring your people have strong EQ as well as IQ is by looking for people who stay true to themselves – who have not just a passion for law but a passion for other things and other interests," she said.
The idea of "staying true" to oneself also reflects the identity of Clayton Utz as a firm, she suggested.
"We as a firm have stayed true to our direction – we're an independent Australian firm. What we're looking for is also people who have stayed true to their direction," she said.
An online graduate portal, including discussion forums and a resource bank, will also be made available to graduates.