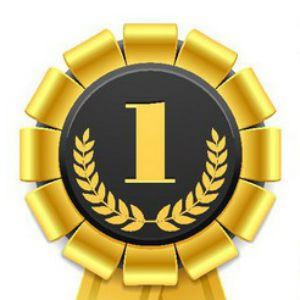 High-profile figures from across the legal profession have come together to judge the inaugural Lawyers Weekly Partner of the Year Awards.
The brand-new Partner of the Year Awards seek to applaud exceptional achievements by partner-level lawyers at private practice firms, both large and small.
Lawyers Weekly has recruited 23 judges who will face the gruelling challenge of narrowing down submissions made to the 23 practice area-based award categories.
High-profile names who will be dedicating time to selecting the winners include Law Council of Australia past-president Duncan McConnel, Supreme Court of NSW and Court of Appeal president Justice Margaret Beazley AO and NSW Crown Solicitor Lea Armstrong.
Taking time away from the bar to help judge are Caroline Kirton QC, Rashda Rana SC and Michelle Sindler.
Several law school figures are also on the list, including the College of Law CEO and principal Neville Carter, Deakin Law School associate professor Julie Clarke and the University of Technology Sydney Faculty of Law dean professor Lesley Hitchens.
Winners will be announced at a black-tie gala on 28 April at the Sofitel Sydney Wentworth – tickets on sale now.
Full list of judges
Duncan McConnel, president, Law Council of Australia
The Honourable Justice Margaret Beazley AO, Court of Appeal president, Supreme Court of NSW
Lea Armstrong, NSW Crown Solicitor, Crown Solicitors office
John McKenzie, Legal Services Commissioner of NSW, Office of the Legal Service Commissioner NSW
Dr John Boersig PSM, CEO, Legal Aid Commission ACT
Stephanie Milione, convenor, Victorian Women Lawyers
Adrian Goss, immediate past president, ACC (formerly ACLA)
Damian Sturzaker, vice-president, CIArb Australia
Caroline Kirton QC, barrister and arbitrator, Owen Dixon Chambers West
Rashda Rana SC, barrister and arbitrator, 39 Essex Chambers
Michelle Sindler, international arbitrator
Jane Bates, deputy general counsel, Airservices Australia
Lisa Hill, principal legal counsel, Foxtel
Associate professor Julie Clarke, Deakin Law School
Professor Lesley Hitchens, dean, University of Technology Sydney Faculty of Law
Dr Vincent Bicudo de Castro, lecturer, Deakin Business School Department of Accounting
Professor Fariborz Moshirian, director of the Institute of Global Finance, School of UNSW Business School
Neville Carter, CEO and principal, The College of Law
Joseph Catanzariti, vice-president, Fair Work Commission
John Chisholm, owner, John Chisholm Consulting
Ted Dwyer, director, Dwyer Consulting
Linda Baxter, director of CPD, Leo Cussen Centre for Law
Philip Gleed, director, Gleed Legal