Revenue up, but business development neglected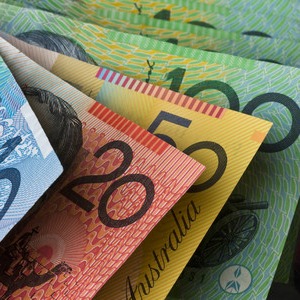 Small and medium-size firms have experienced a rise in revenue over the past year, yet spending on business development remains low, a new survey has found.
The legal sector benchmarking report, prepared by Crowe Horwath and the Australasian Legal Practice Management Association, found that all but the largest firms reported a growth in profits over the past year.
The best performers were firms generating $5 million to $10 million per year, where revenue per partner hit an average of $1.602 million in 2015, up from $1.294 million in 2014.
Firms in the $10 million to $20 million range reported revenue per partner at $1.341 million for the year, while firms generating less than $5 million per year had an average partner revenue at $1.108 million.
Only firms in the above $20 million band saw revenue per partner fall over the year, from $1.506 million in 2014 to $1.472 million in 2015.
Despite this strong performance, firms of all sizes reported that spending in business development ranged from just 1.5 to 1.99 per cent of their budgets.
ALPMA president Andrew Barnes told Lawyers Weekly firms were focusing on retaining current clients over bringing in new ones.
"Sometimes client retention – those that already have on your books – is a more effective BD tool than going to spend money to find new ones," he said.
"If you optimise the clients you have, that may be better for you at a revenue level than spending money to find new ones."
Nonetheless, he suggested investing in business development was crucial for firms seeking long-term growth.
"There are lots of levers to change revenue," he said.
"Some of those levers are only a short-term fix – people change rates or change their policy or methodology.
"But those that are investing in BD as the core of their business, and being able to respond to the market because they have a business development plan in place, will see benefits over three, five, seven years rather than the short term."
Andrew Chen, a partner at Crowe Horwath, said firms were focusing inwards to seek savings and efficiencies rather than looking to the competition.
"A lot of the focus is on work they can do internally to improve their outcomes, as opposed to coming up with new and inventive ways to be competitive in the marketplace," he said.
"That is a reflection of the fact that they have a lower outlook on growth and they are not quite sure, possibly, on what they actually need to do to compete, given the various forms of competition."
The survey indicated that firms' growth expectations fell over the year, from 10 per cent in 2014 to seven per cent in the most recent period.
Retaining staff is also a key concern for firms in the current marketplace, according to Mr Chen.
"There is a fair level of competition out there," he said.
"From those indicators, they are all looking to recruit staff and trying to maintain their position, so recruiting to replace. Secondly, they are trying to recruit staff to grow, even though they have taken a position of a conservative outlook on growth."