Class actions seek overseas funding against big Aussie players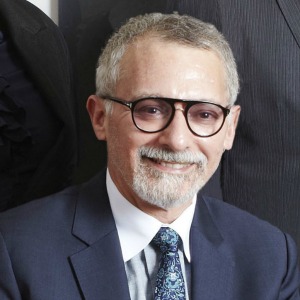 Firms are turning to litigation funders based abroad for class actions against powerful Australian adversaries for fear local players may be pressured into settlement.
In a recent case, Levitt Robinson Solicitors sought out New York funder Galactic Litigation Partners LLC for a class action involving hundreds of sailors against the Royal Australian Navy.
Speaking with Lawyers Weekly, Levitt Robinson Solicitors principal Stewart Levitt (pictured) said that if a party is seeking litigation funding for a class action against an influential Australian entity, there is often concern the adversary will put pressure on a local funder to agree to an unfair settlement.
It's for this reason that litigation funders based overseas are often sought for class actions against powerful or high-profile opponents.
"There's a perception here that governments put pressure on lawyers and funders who act for consumers, or the banks do," Mr Levitt said.
"This is particularly so when you have cases that involve great and powerful adversaries such as the Commonwealth of Australia and, in those circumstances, using a domestic funder who may well be more susceptible to pressure at some level is probably less desirable."
Mr Levitt explained that overseas funders are less susceptible to Australian organisations and therefore more likely to act independently.
He said another perception is that local litigation funders tend to seek a quick and substantial return on investment.
"Once there's a litigation funder involved [there's a perception] they're really not interested in justice and that it's in the interests of the funder to get in and out as quickly as possible for the profit," he said.
"The interests of the litigant can be sidelined in those circumstances, or compromised."
In the Royal Australian Navy case, Mr Levitt said that a US litigation funder was preferred to allay fears among the sailors that a local funder might be influenced by the potential of backlash from the Australian Government.
The claim alleges the Navy induced hundreds of sailors to sign up for the four-year MT2010 programme, which promised 'on the job' education and training towards a Certificate IV (Engineering) qualification.
According to the claim, this training was not provided as promised and the sailors were effectively "warehoused".