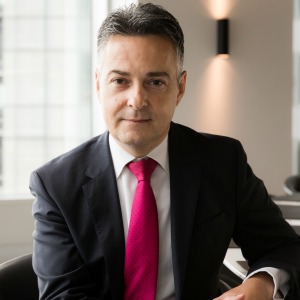 Clients are less likely to call on global firms to manage high-risk transactions, according to the former head of M&A in Australia at Norton Rose Fulbright.
Speaking with Lawyers Weekly, Minter Ellison partner Con Boulougouris (pictured) said clients are more concerned about securing the best advisers than engaging a firm with a global footprint.
"There are certain types of work where the globals can work well," he said.
"But in terms of the high-risk, high-stakes work, clients will be looking for the best lawyers in each jurisdiction irrespective of whether they are or aren't part of the global network."
The stakes are often high in M&A and clients are willing to shop around for the practitioner who is at the top of their game in their relevant jurisdiction, continued Mr Boulougouris.
"Clients want choice and, in particular, they want choice where the stakes are high," he explained.
Global firms can offer clients the convenience of accessing partners across a wide range of jurisdictions, but the sheer size of the firm can limit its ability to offer strong recommendations, according to Mr Boulougouris.
"Just because an Australian partner has a great relationship with a client doesn't mean that a client will readily accept the recommendation by that Australian partner to use an affiliated firm overseas," he said.
"Ultimately those global firms are just so large you can't know every partner around the world and how good they are – and I think clients recognise that."
Mr Boulougouris said globals can get market penetration in lower risk work but the leading global M&A firms in Australia "had pedigree before they become global".
What clients want
Mr Boulougouris recently left NRF to join Minter Ellison's Sydney office, taking a team of one partner and five lawyers with him.
He said the major pull factor for him was the leading position of Minter Ellison in certain M&A sectors.
"Norton Rose Fulbright is a great firm and it's got a number of wonderful partners and practitioners, but ultimately my move was driven more from a client perspective," he said.
"Minters has one of the leading construction and real estate practices," he continued.
Mr Boulougouris said Minter Ellison's client relationships overlapped with his own, particularly in the engineering and construction, food and agribusiness and leisure sectors.
"From my perspective, it is more around the specific client synergies. The boards and investment banks with which I have relationships more readily recognise Minters as an M&A player particularly in those sectors," he said.