Adding a touch of magic to law firm marketing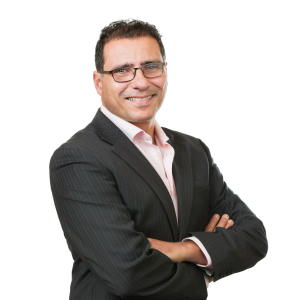 Adopting smart online marketing strategies is just the starting point for "creating magic" for your clients, the founder of Aussie Divorce has said.
Alan Weiss (pictured), founder of online legal websites Aussie Divorce and Criminal Lawyers Directory, told Lawyers Weekly that making a firm attractive to clients is about focusing on the client's experience.
"Forget normal," he said. "Normal doesn't work. Every moment, every touchpoint that you have with the client is going to be magic."
"If you want to talk about strategy, well, you can actually Google it and you download it and follow it. But you need to go one step further and create the magic."
Mr Weiss was a real estate agent for two decades before starting a career in law and draws on his sales background to build his companies' profiles.
As a real estate agent selling in a competitive market, Mr Weiss learned the art of listing.
"And everything to do with listing is to do with the presentation," he said.
Presentation is important for law firms too, he explained. From the moment a potential client lands on a firm homepage, to the moment they walk into a lawyer's office, they should feel welcome and comfortable, he said.
"People research the product because they hate to spend money, particularly on lawyers," he said.  
"Marketing creates awareness of who you are and what you do and then clients will come in, they will check you out on your website. If they feel confident that you are a good fit they will make a call to your office.
"And, if you do what most lawyers do, you ignore calls because you are busy or you get your secretary to talk to the client, the client is going to go somewhere else. That is how simple it is."
By understanding the selling mechanism and being client-oriented, lawyers can create a positive experience for the client and build their business, he said.
Mr Weiss is delivering a CPD For Me webinar, Lawyer Marketing Action Plan Masterclass, on 16 March.