It's possible to share one job between two, even in law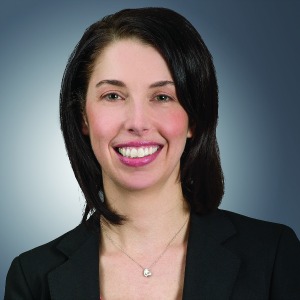 There is growing recognition in the profession that splitting a full-time role between two lawyers is a way to achieve flexibility without the drawbacks of working part-time.
Speaking with Lawyers Weekly, CEO of Jobs Shared Simone McLaughlin said it is not true that client-facing, fee-earning professionals cannot share the same role.
"There is still a common misconception that job sharing won't work – not true," she said.
"Job sharing is not an easy solution. It's not necessarily the golden ticket to anyone wanting to work part-time in law as it takes a lot of hard work," she continued.
"But it does allow for a fulfilling challenging role, allowing the company and client full-time coverage."
Ms McLaughlin said that, unlike part-time work, job sharing does not leave staff working full-time hours over a part-time week.
"It allows both employees to have actual time away from the office as someone else is there filling that role when you're not."
Supporting flexible working arrangements such as job sharing pays off for law firms in the long run, according to Ms McLaughlin.
"[Firms] are rewarded with more engaged employees, reduced absenteeism and lower staff turnover," she said.
"As for clients, there's less turnover and more consistency," she added.
Ms McLaughlin is the founder and CEO of website Jobs Shared, which aims to connect professionals who are seeking job sharing partners in their field.
"In the past, job share arrangements seem to come about by knowing someone else in the same company that is also looking for part-time work," said Ms McLaughlin.

This new virtual platform will make this task easier by allowing professionals to search for other people looking to join a job share team.
Two is better than one
Job sharing is not a new concept but it generally only occurs where employees push for it, according to Ms McLaughlin.
"There doesn't seem to be a lot of resistance to it if the employees drive it," she said. "If they come to their boss with a solution, it's often well received, but HR is not going to actively seek a job share team if they don't have to."
Former Herbert Smith Freehills lawyer Lisa Croxford (pictured) said the greatest challenge in job sharing is finding a partner, particularly when you are encouraged to specialise.
Ms Croxford job shared for three years as a lawyer before becoming HSF's capability development manager.
Between 2011 and 2014 she paired up with a fellow discrimination law specialist to perform a single full-time role.
"My job share partner and I collectively worked over four days a week," she said.
"Over that period of time actually we had a terrific experience of working together and we are still really great friends."
For Ms Croxford, job sharing reduced the stress often associated with part-time work. Having a second pair of hands meant that she did not have to scramble to respond to clients while she was caring for young children.
"From a stress perspective, it was fantastic," she said.
Another benefit to working closely with another lawyer was the opportunity to learn from a colleague, according to Ms Croxford.
"And also, we could play to each other's strengths," she added.
The major drawback to job sharing is that performing overlapping tasks requires effective communication.
"You've got to communicate with each other really well to make sure things don't fall within the gaps," said Ms Croxford.