NewLaw firms warned against 'cannibalising' one another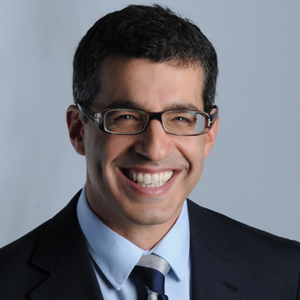 Stealing lawyers from rival NewLaw firms weakens the entire alternative legal service sector, the CEO of Keypoint Law has argued.
Speaking with Lawyers Weekly, Keypoint Law CEO Warren Kalinko said it was in the interest of NewLaw firms to collaborate.
"I think it is very important as NewLaw firms that we work with each other as opposed to cannibalising each other," he said.
"I've had a firm approach some of the lawyers in our firm to try to attract them to their firm," he continued.
"The question was put to me, should I not be doing the same thing to a couple of their lawyers? And the answer is 'no'."
According to Mr Kalinko, NewLaw firms have more to gain from being supportive than from being competitive.  
"We need to realise that we are offering an alternative to the mainstream profession and the stronger the voice on NewLaw, the better for that category of the legal profession," he said.
"The competition is not each other. The competition is actually the mainstream provision of legal services to clients."
Keypoint Law was established in Australia in June 2014 as an extension of UK law firm Keystone Law, which has been running for more than a decade. The UK arm now has 170 lawyers, but Keypoint Law has also grown to a team of 15 senior lawyers.
The firm hires exclusively senior lawyers with an average of 20 years' PQE. The lack of junior staff and office space reduces overheads and means lawyers can take home a 70 per cent cut of legal fees, while charging clients less, according to Mr Kalinko.
Mr Kalino's remarks were mirrored by Peter Monk, a principal at NewLaw firm Hive Legal.
"We do take a very different approach in the sense that we […] actually collaborate with what may otherwise be deemed to be competitors in the marketplace, where it will achieve the best possible result for the client," he said.
Hive Legal has a core staff of seven principals and 16 lawyers but supplements as required from a broader network of professionals, including legal process outsourcers and other law firms, according to Mr Monk.
"It's really interesting to see how well clients receive it," he said. "And a number of traditional and other law firms with whom we collaborate on a case-by-case basis are very active and encouraging in wanting to [work] with us."
Mr Kalinko said the market for alternative legal services is still so new that NewLaw firms are not under a great deal of pressure to compete.
"I think they have a lot of space [to be creative] because there hasn't been much innovation," he said.
"There is lots of untapped frustration amongst clients insofar as what the offerings are in the market and amongst lawyers in terms of what the law firm offering."