Job share partners smash flexibility ceiling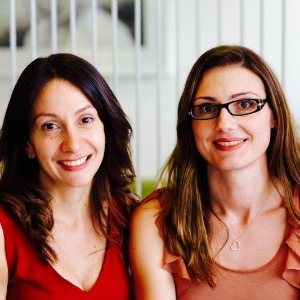 After 10 years of sharing front-facing legal roles, senior legal counsel Deanna Chan and Ana Simurina are challenging perceptions by working full-time jobs as a team.
Ms Chan and Ms Simurina originally teamed up to share a transactional role as in-house lawyers at Stockland.
A decade on, they are still working together as senior legal counsel at Mirvac, working three days a week each with a one-day crossover.
"There is a perception out there that flexibility is a right that is earned in one organisation," said Ms Chan.
"Not all employers are receptive. We wanted to show leadership and challenge perceptions by going to the market to apply for full-time roles as a team to prove that flexibility is not a right earned at one organisation but rather a valid career choice."
In July 2014 Ms Chan and Ms Simurina accepted an offer to move as a job share team to a new role at Mirvac.
"We spoke to both private practice firms and in-house employers [during the application process] and found that, hands down, in-house teams were most receptive, if not embracing, of the idea of two people sharing a full-time legal role," said Ms Chan.
When Ms Chan and Ms Simurina first teamed up 10 years ago, there were very few examples of job sharing and few options to work flexibly in law.
"There was not a lot of precedent to draw from," said Ms Chan. "We redesigned our roles to merge, which was seen to be very progressive."
Through their careers, Ms Chan and Ms Simurina have been able to access all the opportunities available to full-time employees, while still having the time for their personal pursuits.
"We have been able to achieve work-life balance, which is the best of both worlds," said Ms Simurina.
The partnership was "mutually beneficial", according to Ms Simurina. "There are two heads to overcome challenges with different experiences, broader skill sets and always a 'fresh pair of eyes'," she said.
Flexible work is becoming mainstream in the industry, but law firms "still have some way to go if they want to keep up", said Ms Simurina.
"In our role as users of legal services, we look to make choices and partner with like-minded law firms who have a genuine commitment to diversity, inclusion and flexible working," she added.
"In my view, flexible work arrangements, however they may look, should be available to all roles. We are proof of that."