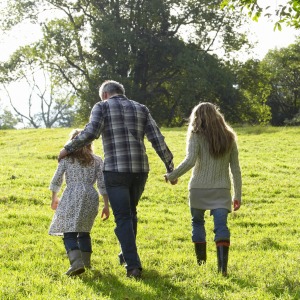 Lander & Rogers has added family law to its Sydney offering to meet growing numbers of referrals and enquiries from clients.
The practice launched last week under the direction of the firm's family and relationship co-heads Craig Henderson and Mark Parker, both based in Melbourne.
Mr Henderson told Lawyers Weekly the firm had seen a surge in interest for Sydney-based family law services.
He suggested this was partly driven by referrals from other professional services firms, particularly lawyers and accountants.
"Those firms are also looking for family lawyers who can provide the expertise necessary to assist their clients to navigate the issues arising from relationship breakdowns and increasingly for the purposes of estate and succession planning," he said.
In addition, Mr Parker suggested Sydney also had large representations of two markets that the firm works actively with: expats and the LGBTI community.
"Sydney is well known as an expat hub with a large, mobile population and also for its strong LGBTI community, and our team does a lot of work with both these groups," he said.
For expats – both immigrants in Australia and Australians living overseas – disputes frequently arise around children, often involving "complex financial issues involving assets in multiple jurisdictions", Mr Henderson said.
"Resolving those matters requires a deep understanding of the law relating to the appropriate forum for such disputes and the practical issues involved in procuring information from outside Australia."
Lander & Rogers is part of an international association of firms, TerraLex, and partners with other firms to work with clients over international disputes.
For the LGBTI community, issues tend to be around complex financial matters, Mr Henderson added.
"It is in the area of parenting disputes that special expertise is often required in determining the parental relationships for children born of assisted reproductive treatment and/or via surrogacy arrangements, both in Australia and overseas," he said.
At present, the Sydney family law practice is headed up by special counsel Jodylee Bartal and supported by senior associate Tim Gough.
Ms Bartal indicated the Sydney team was recruiting for senior and junior lawyers.
However, the co-heads of the family law group did not give an indication of how much the practice might expand.
"The ultimate size of the family law group in Sydney will be a result of a combination of meeting demand and meeting the requirements of a truly national family law group," Mr Parker said.
He added that the family law group as a whole was the largest family group within a commercial firm in Australia.
"Whilst primarily based in Melbourne, it has increased its involvement in Sydney-based matters and the move to Sydney is a fundamental plank of the strategy of both the group and the firm," Mr Parker said.