Loss of private life at heart of mental health crisis: Chief Justice Holmes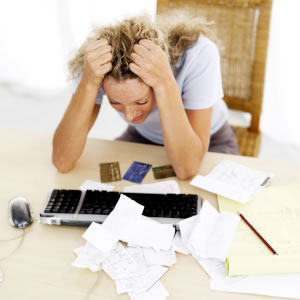 The high rates of anxiety and depression in the legal profession are largely due to the intrusion of work into leisure time, according to the Chief Justice of Queensland.
Speaking at the Queensland Law Society Symposium on 18 March, Chief Justice Catherine Holmes said lawyers are under more stress these days.
"It is a more pressured age, there is no doubt about it, and that does have implications for our mental health," she said.
"From my personal perspective, there's nothing more damaging to mental health than the feeling that you no longer have a private life with time which is exclusively your own for leisure."
Chief Justice Holmes said technology has transformed lawyers' work habits, with negative effects on mental health.
"When I began at the bar, if someone wanted to get hold of you they'd ring your chambers. When you came back from court, there'd be a bit of paper on a spike and you'd try and remember to get round to returning the call.
"Now if I talk to a barrister in George Street, they chat with one eye on their iPhone for emails and texts."
Lawyers have worse mental health than other professionals, including insurance brokers and engineers, according to Chief Justice Holmes.
She said the nature of the profession in itself provides ample explanation for why this is the case, without drawing on the personality traits of lawyers, including perfectionism and pessimism.  
"To start with, law school is now an intensely competitive place, […] then practice has become increasingly pressured," she said.
"Some firm environments are most certainly more stressful than others with long working hours, high billable hour targets, oppressive performance review procedures and, at the higher end of the market, an expectation of availability to clients around the globe on a 24-hour basis."
Chief Justice Holmes called for a cultural change in the profession "so that the things that really matter in life don't run a very poor second to demands of work".
"That's not going to happen tomorrow, but on an individual basis we can look out for each other," she said.

She urged older practitioners to look for the danger signals among young people and not be dismissive of their unhappiness.
Chief Justice Holmes said she has never personally experienced depression, but that it was significant that lawyers are now willing to break the silence and speak about their own battles with mental ill health.