Mediation demand driven by client enthusiasm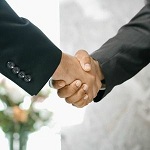 Corporate clients are increasingly embracing mediation as a method of dispute resolution, prompting lawyers to follow suit, one barrister has said.
Speaking with Lawyers Weekly, Anthony Lo Surdo SC of 12 Wentworth Selborne Chambers said there has been a significant change in the way mediation is viewed in the business world.
"Mediation was initially something the courts were imposing upon the parties, partly to address the backlog in the resolution of civil matters," he said.
In recent years, however, the business community has seen first-hand the benefits of having disputes resolved expeditiously in mediation, Mr Lo Surdo continued.
"When I first did my mediation training in 1993, it wasn't something that was universally embraced," he said.  

The courts, particularly in NSW, were using mediation but lawyers were "a little bit sceptical about it" at that time, he continued.
"They were concerned it might lead to a demise in work," Mr Lo Surdo added.
However, a "top-down" change has occurred slowly over the past 20 years or so, driven by clients seeking the savings in time and money that mediation delivers, according to Mr Lo Surdo.
Now that companies are electing to mediate more often, it is important that they get the timing right, he said.
Matters that are referred to mediation too late are sometimes difficult to settle because parties have already incurred high costs, said Mr Lo Surdo.
"Cases going to mediation early also have their difficulties," he said. "Sometimes the issues aren't well crystallised at that time."
While professional mediators are increasingly common in mediation, practising lawyers still have an edge, said Mr Lo Surdo.
"Being a practising lawyer or having expertise in the particular area of dispute lends a bit of gravitas – it adds another layer of confidence in the process," he said.
Lawyers who have a practice beyond mediation can bring something new to the process, according to Mr Lo Surdo.
"They have an intimate and current knowledge of the pressures the parties and lawyers face in preparing matters for hearing and running matters in court," he said.
"That gives them an insight into the drivers and factors that might be relevant to resolving the dispute.
"It also gives the parties some degree of confidence that the person there understands their case."
While mediators do not give advice directly, it is often of assistance to the parties to hear a third-party evaluation from a mediator, continued Mr Lo Surdo.
"Often, that resonates with advice or comments made by their own lawyers. It assists the parties in being able to change or amend their expectations, and that might then drive the parties closer together."