Teamwork 'often not visible' in firms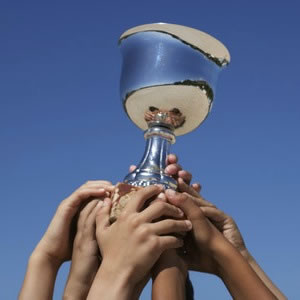 Strong teamwork is frequently under-valued at law firms but the benefits of banding together can be numerous, according to one Partner of the Year Awards finalist.
"Many people in the legal profession talk about teamwork," said Holman Fenwick Willan construction partner Amanda Davidson, "but in nearly 30 years of practice I do not believe that good team work is something which is truly encouraged or valued within law firms and is often not very visible."
By contrast, the teamwork in Ms Davidson's practice group is "very obvious", she said.
Ms Davidson convenes a weekly team meeting, which includes lawyers of all levels.
"Ensuring that all members of the team participate in these meetings means that every person, no matter how senior, has a valued role to play," she said.
Ms Davidson joined Holman Fenwick Willan one year ago, bringing a team of 12 projects practitioners with her.
She is also the chair of PEARLS, a charity dedicated to medical research into pre-eclampsia, a condition involving high-blood pressure in pregnancy. 
Fellow finalist in the construction and infrastructure category, Maysaa Parrino from Colin Biggers & Paisley, also believes in a people-centric approach to leadership.  
"Regardless of the time mentoring and supervising takes in non-chargeable hours, taking the time to invest in your staff translates into a great investment [for the firm]," she said.
Ms Parrino also pioneered flexible working arrangements at her firm, championing a maternity leave policy for partners.
"I believe in fostering a culture of mutual respect and I am a firm believer that providing flexible working arrangements for your staff is a way of showing that you value them," she said.
Other finalists in the construction and infrastructure category include Emanual Confos from Norton Rose Fulbright, Chris Mitchell of King & Wood Mallesons, Emma Warren of Allens, Mark Upfold of King & Wood Mallesons, Sandra Steele of K&L Gates and Victor Daminato of Crawford Legal.
Winners will be announced at a black-tie gala on 28 April at the Sofitel Sydney Wentworth – tickets are on sale now.