ABLA goes regional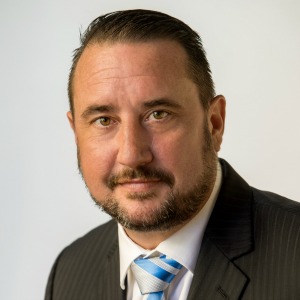 Australian Business Lawyers & Advisors (ABLA) recently opened a third office. Located in Newcastle, it will primarily service Business Chamber members.
ABLA has recruited former McCullough Robertson partner Jeremy Kennedy (pictured) to head the Newcastle office and has also taken on his team of lawyers.
"I think it's been a long-held vision for ABLA to open a Newcastle office; it was just about getting the timing right and the people right," Mr Kennedy said.
"We have existing clients in the area who have utilised ABLA's Sydney and Brisbane offices to do work, so it's a natural fit."
Mr Kennedy said ABLA's affiliations with the NSW Business Chamber and Hunter Business Chamber have been a driving factor behind the launch of its new regional office.
"The main reason was to service members of the various chambers, but also to expand its offering into the Hunter and northern NSW," Mr Kennedy said.
"We're using the Newcastle office as a base to service clients from the Hawkesbury Bridge up to the Queensland border."
The Newcastle team will offer on-the-ground support in industrial relations, employment, work health and safety and corporate and commercial law to the Hunter Business Chamber itself, members of the NSW Business Chamber and Hunter Business Chamber, and also to private clients.
"Most of our clients are chamber members, because one of the key features to the relationship between the business chambers and ABLA is that clients get a discount on their fees if they're members of the chamber," he said.
"Often if we get a new client who isn't a chamber member, they very quickly become a member because it gives them a discount on their fees straight away."
ABLA is holding an official opening night on 6 April with a keynote address by Dr Rod Harrison, the former deputy president of the Fair Work Commission and NSW Industrial Relations Commission.