Revenue growth on the cards despite challenging conditions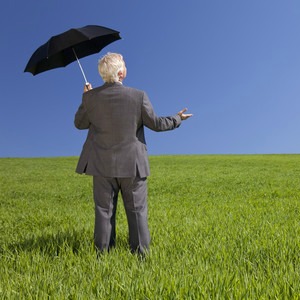 While the next five years are likely to pose significant challenges for law firms, the sector's revenue is predicted to grow, according to a new sector outlook report.
Released last week, the IBISWorld Industry Report: Legal Services in Australia forecast that legal industry revenue would grow by 1.9 per cent a year between 2016 and 2021, to reach a total of $24.8 billion.
Wages were also set to increase, from a total pool of $10.5 billion in 2015-2016 to $11.4 billion in 2020-2021.
In the same period, an additional 8,365 staff will join the legal sector and 2,346 new establishments will open supplying legal services.
Nonetheless, the coming period is not expected to be smooth sailing, the report warned.
"IBISWorld expects subdued demand to continue as businesses seek value for money in their spending on legal services," it stated.
"These price pressures are expected to result in the further streamlining of firms' operations."
In particular, the report warned profit growth may be constrained "as clients continue to demand better value for money and increasing competition from smaller players puts downward pressure on prices."
To improve their cost management, firms are likely to focus on recruiting high-quality partners from rivals – and offer high wages as a retention measure.
However, firms are also likely to turn to off-shoring low-level legal work, which IBISWorld warned may limit opportunities for entry-level lawyers.
"Off-shored work typically involves basic legal tasks that graduates and entry-level lawyers traditionally completed," the report stated.
"This is causing concern among current law students, who are anticipated to compete for a smaller number of clerk and graduate positions over the next five years."
Demand for legal services will vary strongly between practice areas, with some likely to prosper while others struggle in the coming half-decade.
"Industry transactional work is expected to rebound over the next five years, as largely positive business confidence and heightened foreign investment boosts merger and acquisition activity and IPO," the report stated.
"In addition, demand for intellectual property legal services is projected to rise over the next five years. This is due to forecast increases in demand from biotechnology firms and pharmaceutical product manufacturers for patents to protect newly developed products, and will be supported by rising private research and development expenditure. "
On the other hand, property practices are not likely to be as fortunate.
"Demand from the property market, one of the industry's major downstream markets, is forecast to decline over the next five years, due to the tightening of bank lending to property investors, who have been substantial drivers of housing market activity over the past five years," the report warned.
Opportunities in the current market include increasing demand for global firms in international markets, IBISWorld predicted.
"The forecast weakening of the Australian dollar, which will encourage overseas companies to invest in Australian businesses and infrastructure, is expected to aid international expansion," the report stated.
Mid-size local firms are also tipped to have a competitive edge in coming years, with IBISWorld predicting they will "become more aggressive in commercial markets, as they seek to capture work from large law firms by leveraging lower prices."
The same trend is pipped to drive an increase in NewLaw providers who offer "greater specialisation, value for money and fee transparency."
However, a wholesale overhaul of pricing practices was deemed unlikely by IbisWorld.
"While industry firms are anticipated to incorporate alternative billing arrangements in line with client expectations, some changes to billing arrangements, like lifting bans on contingency fees, are unlikely," the report stated.
"Most firms are anticipated to retain the billable hour as their primary charging method due to its extensive use as a performance measure within the industry."