Nationals thrive in health practice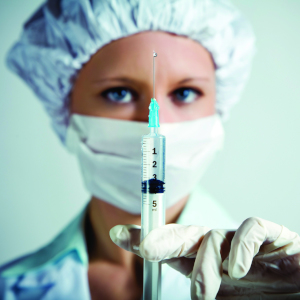 National and boutique firm partners are dominating in the health category of the inaugural Lawyers Weekly Partner of the Year Awards.
The health category has six finalists, four women and two men, who mostly work at national or boutique firms.
The only exception is Sabine Cornelia Phillips of Gadens, which, while currently a national firm, is in the midst of a potential merger with global firm Dentons.
One of Ms Phillips' passions is the development of quality standards and clinical governance in health and aged care.
She provides pro bono training and education to industry organisations, and has spoken at both aged care national conferences and facilitated the annual Victorian Health Association conference.
Other finalists include Piper Alderman partner Dr Teresa Nicoletti, who recently featured in the first episode of The Lawyers Weekly Show podcast, discussing the legalisation of medicinal marijuana.
Dr Nicholetti is both a lawyer and scientist and has more than 20 years' experience of combining her passions to advise clients across a range health sectors, including the pharmaceutical, therapeutic goods, biotechnology, food and cosmetics sectors.
She has been actively engaged in discussions with Commonwealth and State and Federal Health departments in Australia, to advocate for the legislative changes that would be required for a medicinal cannabis industry to lawfully operate in Australia.
Jacinda de Witts, NewLaw firm Hive Legal principal, is also a finalist.
Ms de Witts identified health advice as a key gap in the Australian legal services market over 10 years ago and sought to build a practice based on deep industry knowledge and a broad understanding of health policy and service delivery.
In early 2014 she joined Hive Legal as a founder and has since has built a health practice in which she advises several of Australia's key health sector players on complex regulatory needs and corporate transactions.
Rounding out the list is DibbsBarker partner Rob McInnes, Holman Webb partner Alison Choy Flannigan and Russell Kennedy Lawyers principal Michael Gorton.
Winners will be announced at a black-tie gala on 28 April at the Sofitel Sydney Wentworth – tickets on sale now.