Competition heats up as new players flock into Perth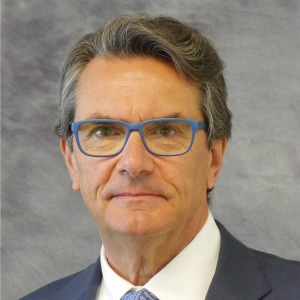 The Perth market has seen an influx of new law firms in recent years, pushing firms to re-imagine their service offerings, one global firm partner has said.
Speaking with Lawyers Weekly, Simon Salter (pictured), the K&L Gates energy infrastructure and resources practice area leader in Perth, said that Perth is seeing major changes in the amount and type of legal services on offer.
"For the last short while we've seen a significant number of new entrants coming into the Perth legal market, both national law firms and international law firms," he said.
"What that means is as far as the consumers of legal services are concerned there is significant competition and we're seeing that in the types of fee arrangements that clients are now looking for."
Mr Salter said they're also seeing more boutique and specialist firms pop up, but that the key challenge for small firms is being able to satisfy the client that they have the resources to handle the big-ticket items.
"Yes, if you're a small firm you can be very successful. The reality is though that a lot of clients who are looking for legal services for litigation or for major corporate commercial matters, the issue is one of resources," he said.
Mr Salter also said there is an increase of in-house work as many large organisations set up shop in Perth.
"Whilst we may not be the head office of these organisations they have very substantial presences in Perth and within those teams are very sizeable legal departments," he said.
"A lot of these companies are well able to handle very sophisticated matters more or less in-house, and only need to draw upon external counsel for perhaps very narrow highly specialised services."
Changing practice areas
In terms of workflows, the resources sector remains sluggish but other areas of legal work have picked up, both related and unrelated to the resources sector, according to Mr Salter.
"We've always had this kind of boom and bust economy over here because of commodity price cycles," Mr Salter said.
"Typically in Perth these cycles tend to be relatively short and you come out of them in a big rush, but at the moment it seems to be taking a little longer than most people would like for the market to recover."
Mr Salter said the resource sector is in the perfect storm because not only has there been a drop in commodity prices, but also a lot of the major resource development projects are coming to a natural end.
"So we've got a real double whammy happening and inevitably that changes the market for legal services."
However, Mr Salter said demand for different legal services such as construction disputes, workplace health and safety work and mergers and acquisitions, are emerging.
"There's an inevitable tail-end of resolution of outstanding claims under various construction arrangements, so there will be construction disputes for some while," Mr Salter said.
"Workplace health and safety is extremely busy and has been right through both the boom and the subsequent decline.
"There probably needs to be more consolidation in the resources sector amongst the junior end so there will be continued M&A activity."
Other areas not related to resources will also start to take over, such as infrastructure, agribusiness and foreign investment.
"Infrastructure in all its forms is going to be a very significant area for legal involvement. I think every state government has balance sheet concerns and one way in which balance sheets can be repaired is through privatisation of assets," he said.
"Agribusiness is now really becoming a very sophisticated and attractive sector for investment and we're obviously seeing a lot of foreign investors interested in substantial investment in Australia's agricultural industry, so I think that's going to be a big area."
He also said that there is a lot of work coming out of Aboriginal trusts that had been funded through native title settlements during the resources boom.
"These are now organisations that are run as corporations under the Corporations Act, so there's quite a lot of work involved in assisting the directors of those organisations on corporate governance issues and also investment issues."